You might also like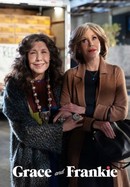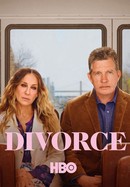 The Girlfriend Experience
Rate And Review
News & Interviews for Baskets: Season 1
Audience Reviews for Baskets: Season 1
This was pathetically not funny. It's cringeworthy and the deadpan was taken too far. this is irredeemable, don't waste your time.

Baskets is certainly off-putting at first, but stick with it. This show is unique and hilarious, and surprisingly poignant.

Love the show. Zach is a huge, gifted talent. Not to be missed. Excellent cast.

A beautifully clever series that can make you laugh, cry and ponder the intricacies of human nature all at the same time.

This show is not really a comedy. It is funny, absurd, and slap-stick, though, and has a sweetness to it that makes it not a drama. It's not like anything you've ever seen before. But you want the characters to succeed somehow. You can relate — especially if you know the California culture from whence they come.

Enjoyed the weird, unpredictable behavior of the characters. Quite a fun ride.

Funny and original I can't recommend this show enough.

While Zach Galifianakis has become a household name thanks to his Hollywood success, his true talents have always came out more through his idiosyncratic stand-up, and Baskets is the closest he's come to capturing that in a histrionic sense. Co-creator Louis C.K.'s fingerprints are all over the project with its somberly-comic tone, and arthouse-inspired filmmaking, but it's less self-deprecating than Louie, and also more serialized. Over the course of this first season's ten episodes, the main cast is all developed to a rich degree, with Galiafianakis finding pathos in his dual role, and Louie Anderson proving to be a brilliant casting choice for Baskets' overbearing-yet-complex mother. It perhaps could have been a bit more uproarious at parts (it's not as hilarious as Louie or Master of None), but it's a firmly impressive debut season that knows exactly how a droll American comedy should function.

I love it! Wonderful story of a terribly flawed, but genuinely soulful clown played by the brilliant Galifianakis. Zack plays two hilarious roles as equally idiotic twins blumbering through life in opposite crash courses. The show has heart, and embraces dark sides of life and celebrates its humor with brilliant writing, and performances. This show is a joy. Anderson as the menaposal mother Christine is a stroke of genius. Bravo all!

A fantastic show. Acting, characters, writing. No doubt the humor is specific. But the story line and entertainment progression is unique.