Battlestar Galactica
(2005)
What to know
Critics Consensus
A captivating combination of riveting political drama and science fiction fantasy make Battlestar Galactica must-see sci-fi. Read critic reviews
Where to watch
Buy
Subscription
Buy
Buy
You might also like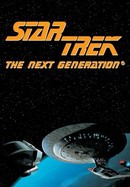 Star Trek: The Next Generation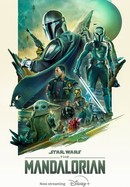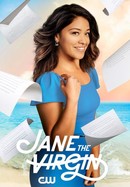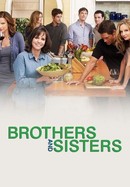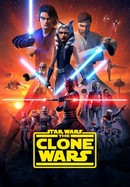 Star Wars: The Clone Wars
Rate And Review
Battlestar Galactica: Season 1 Photos
Tv Season Info
Genres:

Sci fi, Fantasy, Action

Network:

SYFY

Premiere Date:

Jan 14, 2005
News & Interviews forBattlestar Galactica
Audience Reviews for Battlestar Galactica: Season 1
What SciFi is meant to be.

Scifi redefined, I'm a long time Sci fi fan saw star wars age 10 in 1978. I loved the orginal so much I would skip my weekly scout meeting just to watch it back in the day. This reimagined brings everything I ever wanted it's almost perfect, the sfx are incredible the cast is almost superb, although Apollo seemed weak casting against such strong actors. The miniseries is literally perfect and each episode after that is amazing with 1 or two exceptions and you can tell at times budget was tight but these are small quibbles, television perfection.

As long as you know you have to watch the show in order, it's the best episodic series ever.

This is my first greater Sci-Fi TV series that I watched. At the moment I think is the best Sci-Fi show are ever made. Battlestar Galactica tells the story of how the Cylons kill most of humanity, and pursue the last dregs of it through space. Galactica is the one military ship protecting a fleet of civilian ships and travels to find earth. This is not only another show about space and starships.This show is about a people as they struggle to survive. There are no bad and no good people. Sometimes they have to make difficult decisions. Oftentimes they moral is low, but that makes them are true and you like it. The characters are awesome, all of them have a lot of depth, and are well played by the actors. Especially the character of captain Adama starring by Edward James Olmos. Adama is a great leader and a complex person. The music is incredible. The story is amazing. You must watch this.

One of the Best Sci-Fi TV shows in the past 20 years. It's engaging and fun to watch. It's ten times better than the rubbish new Star Wars movie trilogy and the awful Star Trek Discovery.

One of the best TV series I have ever watched. The 2004 miniseries is absolutely riveting with haunting and desperate scenes. Well developed characters who are both deeply flawed and relatable. What makes it unique as a sci-fi series is the use of religion which is crucial to the overall story. Dark, gripping and deeply philosophical in asking what it means to be truly human.

Not sure what else to say...it really is an amazing show, not afraid to shake things up, and show quiet moments as well. And the visuals were spectacular even from the get-go.

One of the best space drama TV series

One of the best Sci-Fi series ever made. The fact that I keep coming back and watching every few years is a testament to quality storytelling. For anyone new, I would recommend watching in chronological order - Capria first, then BSG: Blood & Chrome, then the mini-series and finally the full Battlestar series - it's by far the most entertaining way to watch!

Simply put one of the best Science fiction shows of all time! An absolute must watch!
See Details