Battlestar Galactica: Season 2
(2005 - 2006)
You might also like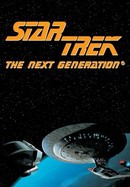 Star Trek: The Next Generation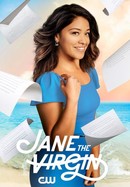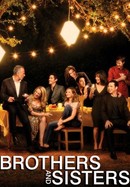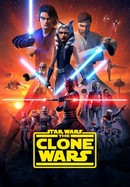 Star Wars: The Clone Wars
Rate And Review
Battlestar Galactica: Season 2 Photos
Audience Reviews for Battlestar Galactica: Season 2
As long as you know you have to watch the show in order, it's the best episodic series ever.

After the surprising end of the previous season, I immediately launched another one. This show is amazing. In my opinion second season is better than first. It makes as many ways. There are more actions, more characters development, more spaceship battles and more cylons. Did I mention character development? Almost every character got his own story. The first ten episodes of the season follows scattered characters. I especially liked history Starbuck on Caprica. I really interested that moment when she was staying in cylon hospital and she discovers enemy plan. The next 10 episodes give us more action. We watch the arrival of the second battlestar. The joy are short when Admiral Cain decides to take command over the entire fleet. This arc give me my favorite scene from this season. rozmowa between Adam and Cain is truly badass. Then we get one of the big battles so far. The muffled sound of BSG's battles is so amazing. Final of this arc perfectly sum up Captain Adama's words "It's not enough to survive. One must be worthy of survival". Again the last episode is a total shock for me. I'm ready for the next season.

Simply put one of the best Science fiction shows of all time! An absolute must watch!

Solid series. Every arc is always somewhere between good en really really good, which is rare

Sci-Fi Channel's re-imagined Battlestar Galactica delivers an amazing second season that's extraordinarily compelling and incredibly daring. After surviving an assassination attempt Commander Adama struggles to reunite the fleet, which faces new threats when they cross paths with the Battlestar Pegasus, commanded by the war-mad Admiral Cain, and a divisive presidential election that will determine the future of the 12 Colonies; meanwhile Starbuck makes contact with a human resistance on Caprica and works on developing a rescue mission. The cast delivers some truly outstanding performances; especially Edward James Olmos and Grace Park. And several impressive guest stars make appearances, including Michelle Forbes, Lucy Lawless, Bill Duke, and Dean Stockwell. Additionally, the writers do a remarkable job at building multi-episode story arcs and at following ongoing plot threats. And the directors maintain a consistently gritty and intense look and feel. Taking on some of the most controversial political and social issues of the day, Battlestar Galactica's second season is a riveting and thought-provoking sci-fi drama.

A season where the humans spend most of their time in a concentration camp, help prisoner by the cylons. We see the difficulties that the humans have making ethical choices versus saving their own skin in this less these less than ideal situations. A very daring and different move than the average sci fi show. This makes for a great sci fi drama.

Although the story goes quite deep and all over the place, it brings with it a complex interwoven story that's a bit less smooth than S01.

During the first season of Battlestar Galactica, I was intrigued by the overall storyline. However, in terms of drama and character development, I was left wanting. Unfortunately, that exact same pattern plays out in this first half of Season Two. For a basic summary, this season sees the Galactica-led colonial fleet still trying to survive the enemy Cylon force. These ten episodes specifically focus on Sharon, the Cylon who shot Commander Adama at the end of Season One. The chaos that incident reeks on the fleet is also a main plotline. In terms of general human vs. Cylon plotline, these episodes advance the plots nicely. However, once again, there is just so much potential for this show as of yet untapped. For example, the whole "Cylons look like us" angle has unlimited dramatic and psychological potential, yet (at least so far) it has been used only as a plot convention (with no real substance). What it really comes down to, though, is that I believe BSG actually tries to be TOO gritty and true-to-life (perhaps as a counterpoint to the often over-the-top Star Trek). When I'm immersed in a TV show, I want to see some high drama, even if it is a little contrived at times. I want to see Captain Kirk talk down a computer, Jack Bauer take out a whole terrorist cell in one day, or Fox Mulder get to the bottom of a government conspiracy. BSG is so measured and slow-developing that it is tough to maintain an exciting narrative over multiple episodes. Overall, then, though this first half of Season Two does an adequate job of advancing the basic plots from the first season, it still kind of just drags along in terms of characters and drama. The first-half finale, "Pegasus", is easily the best episode of the bunch, so I still will be watching (and hoping for bigger and better things) the 2.5 set. For the first season and a half of Battlestar Galactica, I kept wanting more from the show in a number of different areas. Amazingly, this second half of Season Two fulfilled all those empty areas! I had pined for more overall drama, and the early-episodes story arc of this set (involving the Pegasus) provides that in spades. I had wanted better character development and that improved as well, focusing on the two Adamas, Laura Roslin, and Starbuck. Mainly, though, I was really waiting for more background information on the Cylons and their potential future relations with humans. Well, the final three episodes of this season focus specifically on those issues and provide easily the best drama of the entire series to date. Actually, the final episode is so startling and different from anything previous that it was a complete shock (albeit in a good way) to my system. It really invigorates a show that needed to be shook up a bit. Thus, more than at any other point in this show so far, I am re-charged and ready for the third season, hoping that it will continue to break new ground in challenging viewers on a deeper level.

S2: Where we meet Pegasus, and she's not very nice.