Where to watch
Subscription
Buy
You might also like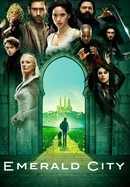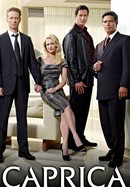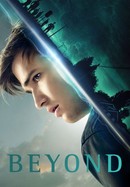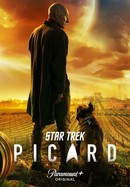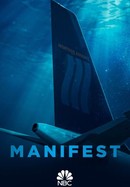 Rate And Review
News & Interviews for Between: Season 1
Audience Reviews for Between: Season 1
Great concept, but terrible writing. Seems as though just like the show is about what happens to children, children were the writers of the series.

Omg, the acting in this show is terrible. Everyone's story is all over the place. Its so cringy I couldn't make it past 5ths episode

Started watching episode 1 and stopped 14 minutes in when the government acted swiftly 3 days in to quarantine the entire town with fences and road blocks. Hahahahaha. Good one.

The acting was so poor, we frequently thought it was a comedy. However, even Daniel Day Lewis would struggle with the dialogue, it lacks any creativity. The show is also riddled with so many production mistakes. it makes you wonder if they crew gave up on this mess while still shooting it.

Weird concept. Feels like they tried to remake "The Walking Dead". But worse. Some of the visual effects look horrible. Not a good show.

It's a very cliche show. I found myself wishing the plot lines and the acting were better and I hoped for a longing to continue this show but it was so bad. I gave it two stars for a couple of scenes that i thought were good in its depiction of what children would probably do if a scenario like this were to happen, other then that not much to look forward to from this show.

I love seeing shows that are supposed to be teenagers, or in this case under 22 yo, all being played by actors from mid-20's to approaching middle age. Pretty ridiculous. No thanks.

Awful. Total waste of time to sit through episode one and ten minutes of two. Bland, two-dimension characters, none of who are especially sympathetic. Lame writing. Low production values (the big FX are victims gurgling up a small stream of blood and then just dying). Oh, and plausibility? A town of 9,000 suddenly looses thousands of its residents to a strange disease, and there is not a media frenzy? No outside interest? Just a screechy, harried-looking Minister of Health (it is Canada) on a TV monitor going on about the need for the towns folk to stay calm? Sorry, but this might actually be a good story if we knew how the powers that be would manage such a crisis. I'm sure they might use a cell phone and call one of the stranded kids, don't you think?

the government is conducting biological population control experiments on small town america. pretty lake is one of the first victims. after the virus is introduced, all residents over the age of 21 die by heaving up their insides, leaving the kids at the mercy of the young adults who have let power go to their heads. love jennette mccurdy. she's pretty much the only reason i watched the 12 episodes of the series.

I'm too old for this. But I'm not too old to know it's crap. The blurb has it that it's of a lower standard to other Netflix offerings, but that's not not true. It's teen demographic and soapy characters put it squarely in the fold of Travelers and The Mist. The contrived script and skin deep emotional responses are just so unengaging. Whatever happens, the hair gel and make up never runs out. The Scandinavians do this stuff so much better. Try watching The Rain instead.
See Details