The Boondocks: Season 4
(2014)
Where to watch
Subscription
You might also like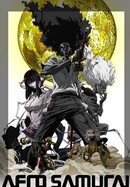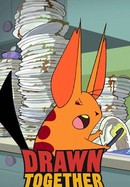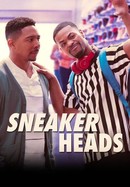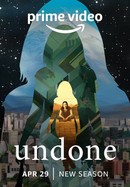 Rate And Review
The Boondocks: Season 4 Photos
Audience Reviews for The Boondocks: Season 4
LOL, so funny to laugh at this ****ing bull****-less cartoon series!!!!!!!!!!!

The loss of the creator Aaron McGruder is noticeable. The show has lost what made it special.

First of all, instead of focusing on Huey freeman, the main character of the show, they focus on Robert Freemans adventures. Theres nothing intentionally wrong with this, but it's the fact that they use all of Roberts already tried out concepts instead of just making some new ones. The plots are really, really boring and just outright bland. Like them getting into slavery and being in huge debt: Not funny in the slightest. Speaking of plots and Robert Freemans adventures, they just couldn't resist bringing back stinkmeaner who was already killed twice. Almost making an exact clone of the season 1 fight. Particular gripes about specific episodes: One episode, being about Robert freeman being partner of Kim Kardashian has the main conflict of: Kim has a big butt, and then it explodes. This makes for a really bland episode. Slave episode is just not funny, and has nothing fun in it. Theres no real thrill in it. The main conflict is that they wanna escape from slavery. Also, I really didn't like the debt plot of this show.

One of the worst animated seasons of television I have ever seen. Not a single good or re watchable episode. A few meh episodes and a handful of utter garbage the worst of which being the episode "Granddad dates a Kardashian" which I utterly despised in every way. The episode has one single saving grace in one of its distasteful butt jokes but even that isn't an achievement. This season was an insult to the series creator Aaron Mcgruder who was not involved with this season from his own show and creative property. It is very easy to tell something is off as it tries to capture the magic of the first three seasons which aren't perfect but had some classic episodes I find myself re watching from time to time. Do not watch this season it is a giant waste of time. It is like a brownie your mother put vegetables in to trick you into eating healthier. Its a pretender and a fraud and should burn forever forgotten.

Again the same funny stupid and allows you to laugh over nothing..

Rottentomatoes.com sucks at giving ratings and for some reason all african film movies or series are usually low ranked even though they were amazing even award winners with a all star cast to complete it. So eat ass cause your booty stank like your review's.

While the fourth and final season of "The Boondocks" is painfully average, the show is still definitely worth checking out because the rest of it is hilarious. I think some of the razor-sharp satire presented in this show is even relevant today. I don't think the show is for everyone and certain scenes and episodes will feel like they're going overboard, but I had too much fun watching it to think too much on this. It's a smart comedy that had me laughing consistently most of the way through. Fans of edgy comedy and sly satire cannot pass up watching this great animated series.

The Boondocks Season 4 is pretty disappointing being let down by lazy writing and there's hardly any effort put into creative plot or character development. While it's enjoyable to watch Granddad getting hammered with a debt bill for taking out loans worth MILLIONS of dollars because of interest rate abuse it gets quite tedious after a while.

We're going to freedom - then we got to turn this bus around!

If you loved seasons 1-3 then you will certainly hate season 4. Totally different directors, producers, animators and writer. It is a complete insult.