Budding Prospects: Season 1
(2017)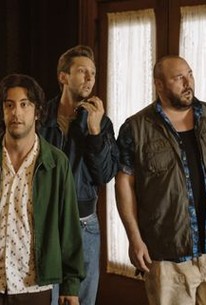 Rate And Review
Episodes
Air date: Mar 17, 2017
In this series premiere, three California boys move from the city to a more rural backdrop with the plan to grow marijuana, only to learn the downside of their back-to-the-land pursuit.
View Details
Audience Reviews for Budding Prospects: Season 1
Please pick this show up Amazon!!!

Not really funny, honestly. Also the pilot tells you nothing about what's to come.

Fantastic. hilarious. Please renew

Come on, Amazon, pick this one up. Great cast, great director, great writing, based on a great book...the potential for a fantastic series is all there.