Buffy the Vampire Slayer: Season 2
(1997 - 1998)
You might also like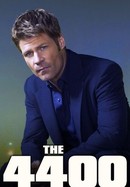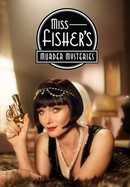 Miss Fisher's Murder Mysteries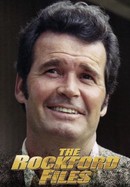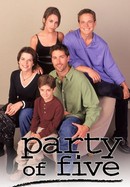 Rate And Review
Buffy the Vampire Slayer: Season 2 Photos
News & Interviews for Buffy the Vampire Slayer: Season 2
Audience Reviews for Buffy the Vampire Slayer: Season 2
Season 2 of Buffy picks up quickly, revving us through a pretty successful classic arc surrounding new villains like Spike and Drusilla, and the tossing and turning of the Angel-Buffy dynamic, all while slowly adding dimensions to the so-called Scooby Gang. The show is still finding its voice, and could have included some less played out archetypes. For what it means to the series, it gets a nice pass.

The first three seasons are epic.

Best season of the greatest TV Show!! A massive step up from season 1! Worth sticking around if you are thinking of quitting

Season 2 is much better than Season 1. There's much more character development, and, where Season 1 consisted of an endless stream of fights, Season 2 features more interesting elements of the characters lives.

Season 2 of Buffy is the most intense, dramatic, and satisfying season in the series. The only issue with this season is its own lack of cohesion. Episode 13, "Surprise," offers a dramatic and satisfying turn in the series. The issue with this is that certain episodes after the turn do not fit the overall tone of the second half. Episodes like "Go Fish" offer nothing to the overarching storyline and are largely considered filler episodes. Issues aside, when this season shines, it shines bright and makes for excellent television. The season finale "Becoming" is one of the best episodes of the series and possibly one of the best written episodes in television history.

Buffy sleeps with Angel and he loses his soul. The shit hits the fan and some supporting characters don't make it to season 3.

This rating is for the original TV series, not the HD remaster. Try to see the original version if you can, they messed with the artistic integrity of the original by messing up all the color screening in the remaster which makes night time look like day, the actors look like plastic, etc. Buffy the Vampire Slayer started off as a campy and cheesy show comedy show but quickly developed into a show with great drama in it and quickly became one of my favourite shows as I watched it over the seasons. It never takes itself too seriously, sometimes poking fun at itself, yet it delivered a surprising amount of character development and drama for a show that started as a silly premise based on the original movie (the original movie was pretty boring, the show is way better)..

Season 2 of Buffy The Vampire Slayer is one of the highest points for this cult classic. The metaphors about the dangers of puppy love and unsafe sex can feel shoe-horned in during One-Off episodes, but the overarching Big Bad plot for season two was played out wonderfully.

One of the best TV shows for Sci-Fi! Can't wait for new show!