Cable Girls: Season 1
(2017)
Where to watch
Subscription
You might also like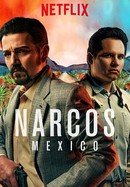 Rate And Review
Cable Girls: Season 1 Photos
Audience Reviews for Cable Girls: Season 1
Words cannot rightly describe how bad this show actually is.

It was such a great show love all the actors the storyline was beautiful overall an awesome show to watch.

La verdad los actores son muy buenos pero la historia y la musica sobre todo son bastante malas

SUMMARY DON'T WASTE YOUR TIME! One of the worst shows ever produced for TV . DETAILS This was rich with possibilities, and had lots of intriguing plot twists, but was deeply flawed -- so much so that watching it became unbearable. SONG TRACK -- WHAT WERE THEY THINKING?! :-) 1. Others have noted the irritating and anachronistic music track. Netflix labels this series a "period piece", so why did they put in a contemporary song track? People are dancing in the 1920s, in 1920s costumes, but to 1990s and 2000s pop music! Silly! It's also taking place in Madrid – in Spain – yet, the music is all in English. All of that is ridiculous. 2. What people haven't criticized, though, is something even more fundamental. The songs play nearly continuously throughout each episode. They are intrusive. As a result, the dialog competes with the distracting singing; it's a cacophony of clashing words. The inappropriate song track so dominates the viewing experience that it undermines the entire effort. WHO HIRED THE DUBBERS? FIRE 'EM! 3. The worst feature of the series, however, is the poor voice acting. The people who dubbed the voice are stiff, loud, and typically speak too quickly. (Oddly, they occasionally speak ploddingly.) It's unnatural. Those who dubbed the voices also sound alike, in tone and cadence. They sound American as apple pie, with mid-Western accents, much like Iowan high-schoolers over-acting their vocal parts in an early rehearsal for a staged melodrama. CLOSED CAPTIONING OFF-BASE 4. Compounding the misery, the closed captioning does not match what's being said! In an amusing scene, Pablo wants to speak to an operator who, getting flustered, refers to herself as Operator 27, then Operator 37, then 27 again. Well, the CC has it has Operator 47 and 57. In other cases, the spoken verbiage and the displayed CC text differ critically in meaning – what's being spoken is not what's being captioned. KEY OBSERVATION ----> This series would have been so much better in the original Spanish, with English sub-titles, with period music, and songs used infrequently. <---- "POOR" LITTLE *RICH* GIRLS (WOMEN) 5. Most of the women, supposedly from working-class backgrounds, look, act, and talk as if they are upscale idle rich. They own fabulous wardrobes, including an amazing range of dresses and hats, but how could they afford them? FRED FLINTSTONE COULD DO BETTER! 6. The acting is overwrought; the characters mostly caricatures. They take themselves too seriously. This series actually makes the classic Spanish and Mexican telenovelas look good. 7. The dialog is repetitive, as if it were designed for middle schoolers trying to learn English! CABLE "GIRLS"? HEY, NETFLIX, IT'S 2020! 8. The title of the series is off, too. They are not "cable girls", but young women switchboard operators. Netflix is pandering – calling it *cable* to give it a modern feel (sure, there is one case of an international cable call, but the series is about operators using early phone plug-in boards) and labeling them "girls" in a sexist, salacious fashion to cater to a male audience. EVEN THE SEX SCENES WERE BORING! 9. Do we really need extended scenes of fornication? They are dull, sophomoric, and laughable. One quick glance is sufficient. WAITING FOR THE EVENTUAL MST SATIRE 10. The series is ripe for someone to over-dub it with humorous dialog – think MST: 3000 or Mystery Science Theater. If someone did that, it might be worth watching. At least, it would be engaging and enjoyable. Of course, they'd have to drop the sound track – or add their own funny one. BOTTOM LINE We gave up on this series. Too noisy, badly acted, AND badly voiced, with a mismatched, LOUD, and intrusive song track.

More liberal demoralizing propaganda from Netflix. While the series wants to make believe the audience that it has a woman empowering message, it can't be further away from the truth. Netflix is just another platform chosen by the left to manipulate people's opinions. While younger audiences tend to be leftist - mainly because they don't have a clue about what they are preaching for - thankfully they are not the majority by any means.

Terrible. It's a stupid drama.

Was an absolutely wonderful take on Spanish history and the trials of the Spanish people during earlier times. While it may be generally fictitious, it's a true gem in the Netflix collection and the music is wonderful.

One of my favorite shows. I love it! So beautiful the way they showed like how women can be heroines 🦸‍♀️ ❤️

I tried to like this show so much from the 1920s theme to the hard look on women's lives at the time. But seriously I just finished S1 and I can't stomach how selfish , self-serving and self-righteous the female characters end up being. The music didn't bother me as much but the message gives little to be desired... Also the depiction of men in this show are so one dimensional . Seriously all guys are evil.

Loved it! It was definitely a binge worthy show for me the only seasons I found to be meh were season 3 and 5 so far. Season 1 definitely got me hooked it's worth a watch.