Call the Midwife: Season 8
(2019)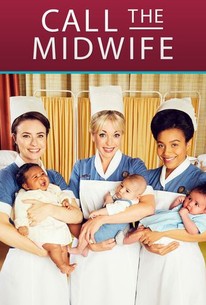 Rate And Review
Tv Season Info
At the start of season eight, it's spring of 1964 and everyone is excited for the Queen's Royal Birth. With the additions of two new Sisters, who have been sent to live and work with the team in Poplar, Nonnatus House feels full once more.
Audience Reviews for Call the Midwife: Season 8
Season 8 was horrific. I used to love the show when it was based upon Jenny Lee's true memoirs, but season 8 descended into pure social justice swill. It showed midwives forcibly removed elderly patients from their homes in the name of the law and helping young girls to leave their families by offering them government welfare. To make it worse, the season focused heavily on the horrors of abortion, only to come to the conclusion, in the last 5 minutes of the final episode, that the act of murdering babies and destroying lives would somehow be made better if it were legalized by the government. And it even showed the abortionist/murderess in a forgiving light. I'm disgusted. Never watching the show again.