Cobra Kai: Season 2
(2019)
You might also like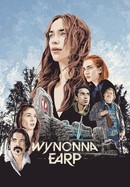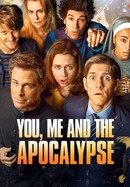 You, Me and the Apocalypse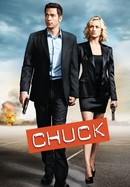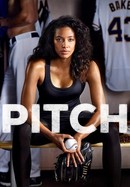 Rate And Review
Cobra Kai: Season 2 Photos
News & Interviews for Cobra Kai: Season 2
Audience Reviews for Cobra Kai: Season 2
This show is so good that it's almost impossible to believe. Whole cast is fantastic but William Zabka is a revalation.

Almost as good as season 1. A little too much teen romance and drama.

Great season! Plot was all over the place though. Some characters acting are really cringe worthy. But great plot! New characters.

excellent series, with very good plot

This series gives a fun nod to aspects of itself that shouldn't be taken too seriously, but doesn't disrespect the central struggles of its characters. It knows exactly what it is: a great time for the viewer. There's plenty of plot twists that savvy viewers will see coming, but are nevertheless enjoyable. The overload of melee combat fights among teenagers (seemingly every couple days they beat one another to a pulp) which IRL would have led to very serious multiple injuries or death and serious felony criminal charges did get tiresome, so your belief needs to be suspended a bit. But the show knows how to give the viewers what they want- whether it's the fights, the revenge plot, romance, or simply re-visiting a beloved movie that has been firmly placed in the zeitgeist of America, it's a good time all around.

Daniel's constant failures make me root for him more, while Johnny's newly found value for mercy is an interesting contrast to Kreese's values. Robby is the star of this season though, he goes from a trifling thief to a quality karate student. Samantha's rivalry with Tory feels forced at times but it is generally still entertaining.

Cobra Kai: Season II picks up right where it left off, continuing to expand on their characters, both old and new. Building relationships while bringing back some familiar faces, fans of The Karate Kid are sure to build a stronger connections with the characters that they fell in love with back in the 90s. The real standout is Martin Kove's return as John Kreese. While he may not be the same man he once was, Kreese feels more evil and frightening than ever before, with an ending that will shock the viewers, begging for more as they watch their favourite characters undergo some major challenges.

Best season of Cobra Kai. The ending blew my mind.

Wow…..there is a lot to say about this season, like a LOT. Might as well try to make this as quick as possible. I could literally do this by every point of a show, which I'm going to do right now. First, the characters. All the main characters in this season are still great. Daniel and his wife are still good, Sam and Robby are also good, and their relationship is nice (more on those later). Miguel is also great, but sometimes it feels like he is not as important to the season, which was missed I think. But OMG, Johnny was just perfect This season. This season did what I wanted the first to do: show why he's different from Sensei Kreese, and it did perfectly with the thing of honor vs mercy. Speaking of Kreese, he's such a good villain that I actually hated him, which is what you want! And his idea seems logically and not crazy like in the third movie, and it worked, like actually worked! But now, let's talk about the kids that either are now important or are new. Let's start with Tory, who served her role as Miguel's new gf and the villain to Sam. The new kids @ both dojos I barely remember, but they also served their roles by being kids to raise the popularity of the two dojos, especially Miyagi-Do. But then, there's Eli (Hawk) and Demetri. I don't like Hawk because it just feels like they are setting him up to be the new Johnny to Miguel or Robby, which is a little disappointing. But Demetri shouldn't have been a main character in this. He sucked! He plays the nerd stereotype way too much, and complains for most of the season until really the final episode. Keep him away from the main cast next season please! So, now the relationships. I liked all of them, no major complaints, except for Miguel not being a great bf to anybody I feel like. But hey, how would I know? That's the main thing I thought the season got only half right, everything else is either good, same as season 1, or better. That last fight scene at the school alone is better than the entire first season I think. And the plot seems like the natural way to do things. What's the way Daniel gets back at Johnny? Make your own dojo of course! And that's handled pretty well. I think the greatest improvement is how they incorporate the movies. For example, Daniel explains that he joined the Cobra Kai, which was the only interesting point in the third movie. That, and again, John Kreese is back, and it was done amazingly! Finally, let's talk about those cliffhangers. Miguel might die (which probably isn't going to happen), it feels lips both Robby and Tory just ran off, Kreese now has the dojo back (which Johnny let him have), and a certain Friend request that just blew my mind! Yeah, so if you can't tell, I liked the first season better by a good bit. However, if you haven't seen the show or season, you should. It's still really good, not as good, but still really good. I'm hyped for season 3 which I am watching tomorrow, and hopefully It will not disappoint.

A sharp decline from season two, "Cobra Kai" manages to forget about everything that made the first season so great: relationships. Relationships between Johnny and Miguel, Miguel and Sam, Sam and Aisha - they were all forgot about. It's even worse when it feels like characters were shoehorned in for nothing, but to create conflict. While the season wasn't terrible, I feel like it had a lot wasted potenial.