Community: Season 4
(2013)
You might also like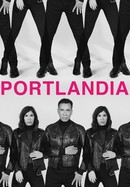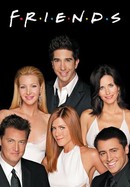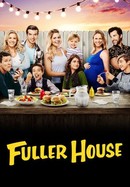 Rate And Review
Community: Season 4 Photos
Audience Reviews for Community: Season 4
Does anyone else smell gas?

Better than people say it is The season does start off feeling a bit off due to no Dan Harmon but proceeds to make me laugh anyway with jeff saving seats for the study group in ice crem class by telling them that the class was instagram for besties and is a very funny moment The inspectorcon episode actually felt more community than a lot of season 5 and 6 and features matt lucas as a guest star who was later a companion on doctor who which is quite poetic i guess Felt surrogacy was the most awful piece of shit to ever air on tv and was pointless and boring Heroic origins was a solid eight out of ten and beats most of season 5 and especially 6 (though those seasons are still good) it provides backstory for the characters and feels very fun like a prequel The finale was an okay episode but not great for what was supposed to be the finale of the whole show Overall season 4 had some great episodes but had about 3 actually terrible episodes Its still an okay watch

A severe lack of good writing due to the loss of harmon

Bad, but not as bad as I thought It would be, it had so-so episodes. 5/10

Without the presence of Dan Harmon, season 4 of Community feels like the result of fan fiction. It's not that season 4 is bad, but it never trods into new territory, doesn't do anything new with the characters, and trods over familiar plots. Some episodes this season almost seem to be based on previous episodes as if the writers were completing a check list: the one where Pierce tries to make everyone like him (check), the one with the paintballs (check, kinda), space and time oddities (check), alternative forms to portraying live-action comedy (check, puppets). Not bad at all, but there's a case of senioritis here, for sure.

It was a strange season. You can clearly feel that Dan Harmon was absent from this season, because he was fired. The "magic" is gone. Some episodes were a bit funny, but let's just say it lives up to its name: The Gasleak Year.

Its a really bad season. It takes everything you love about the previous 3 and makes it into cheap gags that feel like a child wrote them. The characters are all dicks and it doesn't help that a lot of the cast was leaving by now. There are no character arcs, no good humor, it's just a cheap cash grab. Season 4 community 51% D-

A disappointment, but still holds its own. The nicest thing I can say about it is that it kept the show we love alive.

It's clear that the original minds that made this show so good in the first three season were not apart of these series. The switch to mainstream laughs, and the shorter length of the season, was definitely not up to par with what we were used to seeing.

There are much worse shows out there than Community season 3, but it is definitely a low point for this show.