Continuum: Season 3
(2014)
You might also like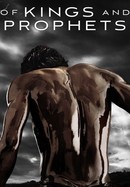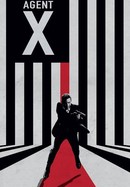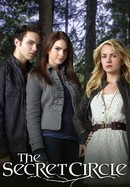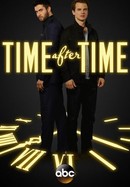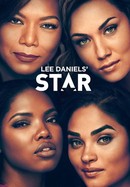 Rate And Review
Continuum: Season 3 Photos
News & Interviews for Continuum: Season 3
Audience Reviews for Continuum: Season 3
These Canadian Netflix originals are incredible.

Fab show...very real and fun at thr same time. ..watch closely

Great SciFi entertainment which draws on some cult classics for inspiration.

The storyline of Continuum continues to get more complex, but they didn't lose me.

Good acting, relatable characters, good action, solid cinematography, pretty people, twisty plots, and lots of Candadians. Plus smart women who can kick a** when they need to. What's not to like? A solid entry into the sci-fi genre with likable characters who change over time and who change alliances and relationships as a result of never-ending twists. The muddy distinctions between good guys and bad guys keeps it morally interesting, and the social commentary keeps it grounded in real, present day issues. I will burn out on action and sci-fi series after a couple seasons, but this one keeps me looking forward to the next episode and the next season. I wish it was a bit more seasoned with humor, but it is still a tasty treat as it is.

A more complex storyline with great character developments, but the plot is greatly less entertaining and there's not anything new or refreshing to the show. The previous seasons had uniqueness and excitement to them, this one only got boring and non-thrilling plots, not to mention the annoying shaky-cams throughout the whole show. My overall rating for each episode is 6.58/10, but it doesn't deserve a 7 with its boring drama-like story even though the few action-sequences that do exist are great. 6/10

Worlds collide in the action-packed third season of Continuum. The series gets more complex and cerebral this season as the time-travel and sci-fi themes become more prominent and thought-provoking. Picking up where the previous season's finale ended, Alec's time jump collapses the time continuum, forcing Kiera to partner up with the Freelancers in order to go after him and correct the timeline by determining which Alec (Prime or Alternate) caused the disruption and eliminate him. The tone of the show gets incredibly dark as the Kiera character is hardened; having been betrayed by Alec and forced to live a lie impersonating the Kiera of the new timeline (who has mysteriously been killed). Alec is also turned dark as he inherits control of the Piron corporation and is corrupted by power. But the show still delivers plenty of action and starts to answer some of the larger questions of the series. Additionally, the writing and directing of the episodes are especially good, and do an excellent job at building tension and suspense. Remarkably daring, Season 3 of Continuum is full of thrills and promises exciting things to come.

Great series. Lovely City (Vancouver). Looking forward to Season 4. Will miss it if it stops there.

I started off really liking the cast and story, but toward the last season it did like so many other series did and started to get ridiculous as the writers struggled for new ideas.