Crazy Ex-Girlfriend
(2018 - 2019)
Where to watch
Buy
Subscription
Buy
Buy
You might also like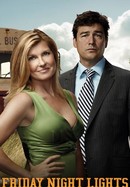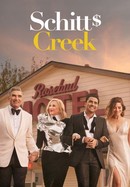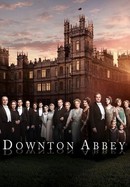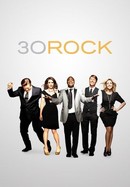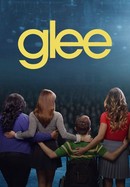 Rate And Review
Crazy Ex-Girlfriend: Season 4 Videos
Crazy Ex-Girlfriend: Season 4 Photos
News & Interviews for Crazy Ex-Girlfriend
Audience Reviews for Crazy Ex-Girlfriend: Season 4
This series is the perfect mixture of reality, humour and sadness all portrayed in a lighthearted way. Worth a watch

The perfect finale to a perfect series.

Love, love, love this show! It's got everything - humor, singing, dancing, friendship, love, sex, then more humor and dancing!

One of the best series I've ever seen. If you love character driven stories, this is a show for you. The ending is one of my all time favorites, too. It's just a great show overall.

Entire series: Sure, it's often quite silly. I liked most of the humor. The musical bits were quite entertaining. I had some laugh outload moments and lots of grins.

Prea scurt dar rupe baraca

I wouldn't be able to tell you which season was objectively the best. But this season was the payoff, and as a fan, I couldn't have been more happy with it. Rebecca had been controlling her BPD in a healthier way since the latter half of Season 3, and she was finally reaping what she sowed. The last episode was something I didn't know I needed to see, and I couldn't have been more relieved that I did watch it, even though though the open-endedness left me with a massive hole in my heart as to what I was going to do now that the show was over. Nonetheless, the show ended the way it was intended, and that's why I knew that although I was crying like a baby, I was happy.

A great end to an amazing TV show. This show has nothing not to like. It has a song for anything you may be going through and it's just uplifting in a weird way. The best TV show I have ever seen and I continue to sing the songs and listen to them on a daily basis.

i'm a fan of this show. it takes an otherwise tricky and easily failed premise of a mentally ill and problematic woman obsessing over her aloof ex and also showtunes. and almost consistently the writers have managed to thread in reality enough to ground these lofty concepts with cohesion and humor. in my opinion this is partially born of an apparent awareness and enthusiasm for mental health, and musical theatre. However, despite the heights of this show, it's focal character has a reoccurring trait that makes me cringe. yes, she's written to be occasionally deplorable. but there are moments when the writing over centers the protagonist Rebecca Bunch to a degree that alienates a cast of dynamic and charming characters who have otherwise possessed independence and realistic criticism of Rebecca. this changed in season 4. towards the end, the plot climaxed around a cartoonish event where rebecca has to choose between 3 men, and all of her friends (filling an entire bar) are obsessed with this and no longer have any writing or plot lines related to them. out of nowhere. this was so disappointing, and a classic flaw of romantic comedies. i didn't expect it of this show that has so far sone a successful job at fleshing out its characters evenly and well. overall i recommend, but i warn you that this disappointment did sting. characters felt abandoned and continuity was damaged. 3 stars

Fun for those who like the first 3 of it but the rest of us are left baffled by its popularity.
See Details