Amalgamation and Capital
EPISODE: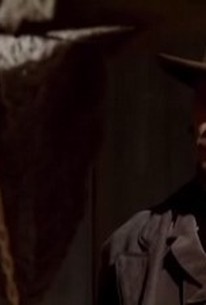 Episode Info
Al (Ian McShane) asks E.B. (William Sanderson) to befriend Blazanov (Pavel Lychnikoff) and appraise Al of any telegrams being sent to or from Yankton. Seth (Timothy Olyphant) and Charlie (Dayton Callie) question Mose Manuel (Pruitt Taylor Vince) about the shooting of his brother. Mose is uncooperative. Before Charlie leaves town to deliver Wild Bill's last letter, he tells Seth not to worry about Mose. "He'll be judge on himself and jury, too," he says, presciently. "Just like the f*cking most of us." Jane (Robin Weigert) tells Charlie that she's moved into the Chez Amis, to keep an eye on Joanie (Kim Dickens). Because of Alma's (Molly Parker) indiscretion, Al is forced to take a new, more direct approach with Miss Isringhausen (Sarah Paulson). A safe filled with Alma's money arrives from Denver, destined for the new bank, but it has to be temporarily housed at the hardware store. William (Josh Eriksson) and Martha (Anna Gunn) bring Seth's lunch to the store, and Tom (Leon Rippy) offers William a chance to ride his new bicycle. Alma graciously thanks Martha for her offer to fill in for the hastily departed schoolteacher. Fields (Franklyn Ajaye) brings a wild stallion to Hostetler (Richard Gant), hoping they can neuter the beast, so that he can then sell it to the cavalry. They lose control of the horse, resulting in tragedy.
Amalgamation and Capital Photos
Discussion Forum
Discuss Deadwood on our TV talk forum!