Dear White People: Season 3
(2019)
Where to watch
Buy from $1.99
Subscription
Buy from $1.99
Buy from $1.99
You might also like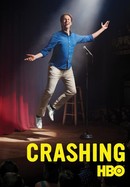 Rate And Review
Dear White People: Season 3 Videos
Dear White People: Season 3 Photos
News & Interviews for Dear White People: Season 3
Audience Reviews for Dear White People: Season 3
I think this season (and whole series) was very well written, acted, edited and produced. Just finished watching season 4. It was great to see something with such clear personality, perspective and drive that started from the beginning and carried all the way through.

After the end of season 2, I had great expectations for season 3. It lost direction and by killing the narrator it killed the wit and dark humor that made season 1 and 2 one of the greatest things on tv.

Racial issues and relations of been tackled in film and TV for years. Where many have used clever, thought provoking writing, and deep meaningful characters to send a message with great effect, this show uses a hammer. It's message is one that pits groups against one another rather than try and see common humanity. It imputes whole groups rather than individuals for there beliefs and biases which will likely have the opposite effect to the goals the producers of this show had in mind. The stories un for the most part unrealistic, and the characters are caricature's of what the producers view as allies and enemies. In the end the show is a chore to sit through.

And it sinks even deeper. I couldn't finish the season.

The META jokes about this being the "third season of a Netflix series" ended up being funny for the wrong reasons. Narratively, this season is a mess: I couldn't tell you what the main plot is, whilst the show gets lost in hundreds of subplots with little to no connection to one another. Sometimes, the show even forgets them halfway through the season. It seems like its desperately trying to stay on top of current events despite being out of date almost as soon as it aired. Such a shame after a strong first season and decent second season, made even more disappointing by the brilliant cinematography still present.

Waste of time. Failed so much after the first two series being great

Just watched 3 seasons in 3 days. I wasn't sure what to expect when this first came up on Netflix, but you don't have to be black to love it. We all have different experiences yet there is so much that we have in common too. Season 3 was less stylistic in some ways than the previous seasons, moving focus to underline a message of commonality. That we are all just people. It portrays an unusual level of depth for a comedy, with human flaws and character, every person ever changing. There has got to be a season 4. Netflix, please.

A bit preachey, and admittedly unfocused, still this third season of Dear White People succeeds through pertinent themes, and strong acting.

I absolutely loved season 2 and I really enjoyed season 1, but too many things went wrong this season for me to praise it this time. The structure of the show has gone from only exploring a single character's perspective for a full episode to sort of focusing on one character while still showing us what other characters are doing. I think this is a complete downgrade. Aside from that, the show has gotten worse in a multitude of ways like reusing jokes, questionable use of time for each episode being used on insignificant characters, plot threads that are weirdly dropped, and a lack of a climax. The plot point with Troy was completely unimpressive considering how that group was constantly brushed aside this season. Not everything is negative about this season though. There are some good things present here like how the show deals with STIs, unions, and abuse of power by higher-ups. The acting is also as good as it can be with how the script was. Ultimately I feel like this season was a failure, but only in the context of being a follow up to the masterpiece that was season 2. If you watch this season, then my recommendation is to go into it with your expectations lowered.

Excellent! Important and needed conversation done with grace, style and humor. Thoroughly enjoyed season 3, looking forward to season 4!