Where to watch
Buy
Subscription
Subscription
Subscription
Buy
You might also like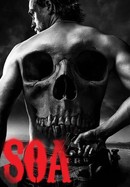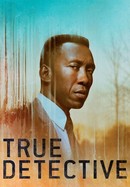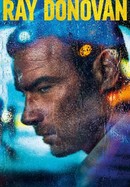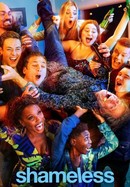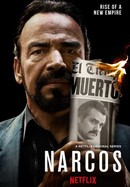 Rate And Review
Audience Reviews for Dexter: Season 6
Watched all 8 seasons in less than a month. Love this show just wish the ending went differently, I really wanted to see Dexter & his new fam in Argentina, Deb dying was sad enough :(

Good season while the twist was predictable and heavy-handed,Deb love story is just no, and the villain Travis while sadistic and interesting enough for me is not in the top 5 of Dexter villains it had a lot of good moments too very creative,interesting and memorable kills based on religious fanatism, good writing, and character development for Dexter,some solid short-lived new characters like Brother Sam, amazing and impactful final episode and good symbolism the end of the season was so good alone that it made the rest of the season well worth watching. The season also showcased the danger of delusional religious thinking and fanatism well and handled the philosophical aspects well enough. It's about 8/10 objectively,but giving it a 10 to couter act the bandwhagon haters who don't have well reasoned response for hating this season or the show after season 4 especially then season 7 is masterpiece and 5 is underrated.

[⭐️73%] Season six of Dexter is not shy about its religious symbolism, getting so caught up in it that it feels like a completely different show. While that was an extremely distracting issue with season six, its main issue is that of the villain(s). Travis Marshall and James Gellar had very little about them that made them interesting so it was hard to care about them. Albeit there was a surprising twist that takes place, but it only raised more questions and delivered even more disappointment. Chuck in an unnecessary plot of incest into the mix and you have a season which is below par.

The plot twist of the old guy not being the killer was so bad. The only redeeming thing this season had going for it was deb finding out he is the bay harbor butcher.

This season had the potential to be so much more than it ultimately ended up being. There were many characters that had potential to create amazing story arcs, but ultimately they didn't. I do feel this season is critical for the growth and development of both Dexter and Deborah's characters. and of course the season finale is the ultimate twist you've waited 6 seasons to see!

"Questionable" is a word that best summarizes this season.

A lot of mistakes were made this season

This is the weakest season thus far. Travis Marshall was the worst villain up to this point; I thought his plan was just dumb and uninteresting. Despite this, I thought Colin Hanks did a great job, as well as Edward James Olmos, who we thought was the main villain, but was just Marshall's dark passenger, much like Harry's is Dexter's. Speaking of Dexter, his arc felt too familiar, and it feels like we tread no new ground. That is, until the ending of the finale. So, weakest season thus far for me.

I really don't get all the hate for this season! Actually had quite a cool villain! Some good twists as well!

Story was wishy-washy. Last act made the first acts irrelevant. Nebraska was totally cartoonish and unnecessary.
See Details