Dickinson: Season 1
(2019)
You might also like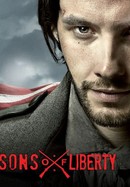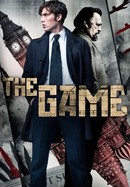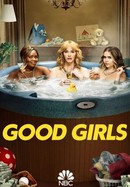 Rate And Review
Dickinson: Season 1 Videos
Dickinson: Season 1 Photos
News & Interviews for Dickinson: Season 1
Audience Reviews for Dickinson: Season 1
i literally watched this show because it has Hailee Steinfeld. But after watching the first season my heart melted for Emily Dickinson. Hailee who embodied Emily Dickinson seems like she was born to play that character. I am so grateful that i got to watch this masterpiece. one of the best period dram in American History

La volveria a ver mil veces, hailee steinfeld es la mejor como ella ninguna, merece un Oscar

(PT) Dickinson é uma série surpreendente, você começa sem entender que tipo de série vai ser e descobre que ela é única! A forma como contextualizam os poemas da Emily Dickinson nos acontecimentos da história é sensacional. Com bastante bom humor e rebeldia, a Emily de Hailee Steinfeld consegue transmitir de forma convincente a essência de uma escritora que ama o que faz. Atuações impecáveis e grande trabalho de figurino e cenário. ------ (EN) Dickinson is an amazing show, you start not understanding what kind of show it's going to be and discover it's unique! The way in which Emily Dickinson's poems are contextualized in the events of the story is sensational. With a lot of good humor and rebelliousness, Hailee Steinfeld's Emily manages to convincingly convey the essence of a writer who loves what she does. Impeccable performances and great costume and set work.

Its incredible how they have brought Emily Dickinson back to life

I didn't know Millennials existed in the 1800s. Bah, not content with ruining the present and the future, they had to ruin the past too. This show is stupid.

Well acted, well written, fun, and so unique. The music was brilliant, and I love how genuine these characters were written. For a pre-pandemic show, you get what all shows and movies need; women representation, diversity, and character development. Keep up the wonderful work and more of this, please.

Dickinson is an extreamly unique experience. The jokes hit, the mysteries keep you interested and the story is rich with a lot to say. The writing here is what is slams, as you would expect from a story about emily dickinson. Also, Hailee is a goddess.

I absolutely love this show. Such a great idea to bring back the real and relevant poetess, Emily Dickinson to show the historically rich themes of those times. It's dramatic, comical, and highly entertaining.