Dickinson: Season 1
(2019)
Where to watch
Subscription
You might also like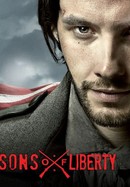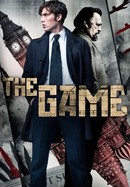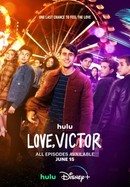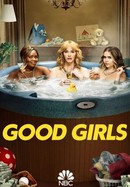 Rate And Review
Dickinson: Season 1 Videos
Dickinson: Season 1 Photos
News & Interviews for Dickinson: Season 1
Audience Reviews for Dickinson: Season 1
One of the wittiest, hysterical, and poetically ironic shows around today. The actors and actresses do not get enough credit. I certainly understand a period piece is not everyone's cup of tea, but the star-studded main cast and plethora of featured guests on the comedic spectrum - phenomenal. Highly recommend it to anyone on the fence or about to binge with hesitation. 10/10. Season 1 is superb.

A-MA-ZING show! Beautiful story about the great Emily Dickinson and her amazing work. As someone who's personally not really a fan of the old genre (1800-1900s) they brought this story to live in such and fun unique way so you still feel so connected to the characters and understand them. Watching this show with the way they still used our modern music and language and mannerisms was the best combination I've ever seen. This show bumped itself up to my top three if not the absolute top of favourite shows I've ever seen.

I loved the first season in particular and it's definitely the best season by far. What works really well generally through the whole show is the anachronistic, modern dialogue in the historical setting. It's weird, but if you can tune yourself to it, it works really well. Another overall posiitve is that you can learn a lot about her poetry. The problem is, the show clearly didn't have anywhere to go after the first season, and it's really a good decision that they didn't drag this on longer than the 3 seasons. The quirkiness and weirdness, and the overflowing inventiveness carried the show along, but from season 2 already I felt it had not enough substance beyond the interesting speculation about aspects of her life and the origin of some of her poems. Still, if you're in the mood for something different, this might be for you.

If you've been started watching Dickinson and it's reading this review, pay attention: THIS SHOW WILL CHANGE YOUR LIFE INTO ART! You'll fall in love for Emilly, Sue and the whole characters of! And after watch all the seasons, especially this first one, you might be hailee's bitch, cause I bet you'll start to stan her as producer, singer and actress! PS: You might buy Emilly's poetry books too lol

i literally watched this show because it has Hailee Steinfeld. But after watching the first season my heart melted for Emily Dickinson. Hailee who embodied Emily Dickinson seems like she was born to play that character. I am so grateful that i got to watch this masterpiece. one of the best period dram in American History

La volveria a ver mil veces, hailee steinfeld es la mejor como ella ninguna, merece un Oscar

(PT) Dickinson é uma série surpreendente, você começa sem entender que tipo de série vai ser e descobre que ela é única! A forma como contextualizam os poemas da Emily Dickinson nos acontecimentos da história é sensacional. Com bastante bom humor e rebeldia, a Emily de Hailee Steinfeld consegue transmitir de forma convincente a essência de uma escritora que ama o que faz. Atuações impecáveis e grande trabalho de figurino e cenário. ------ (EN) Dickinson is an amazing show, you start not understanding what kind of show it's going to be and discover it's unique! The way in which Emily Dickinson's poems are contextualized in the events of the story is sensational. With a lot of good humor and rebelliousness, Hailee Steinfeld's Emily manages to convincingly convey the essence of a writer who loves what she does. Impeccable performances and great costume and set work.

Its incredible how they have brought Emily Dickinson back to life

I didn't know Millennials existed in the 1800s. Bah, not content with ruining the present and the future, they had to ruin the past too. This show is stupid.

Well acted, well written, fun, and so unique. The music was brilliant, and I love how genuine these characters were written. For a pre-pandemic show, you get what all shows and movies need; women representation, diversity, and character development. Keep up the wonderful work and more of this, please.
See Details