Dickinson: Season 2
(2021)
You might also like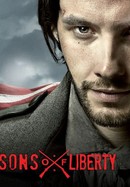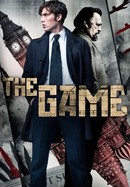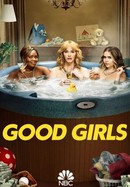 Rate And Review
Dickinson: Season 2 Videos
Dickinson: Season 2 Photos
News & Interviews for Dickinson: Season 2
Audience Reviews for Dickinson: Season 2
(PT) Ainda mais divertido, com cenas festivas e glamorosas, a segunda temporada mostra outros desafios de Emily, que refletem em sua poesia e na suas relações pessoais. Dúvidas sobre ser ou não reconhecida (fama) que proporcionam intensos conflitos internos, brilhantemente retratados ao decorrer dos episódios. Atuações continuam fenomenais bem como toda a produção. ------ (EN) Even more fun, with festive and glamorous scenes, the second season shows other challenges for Emily, which are reflected in her poetry and in her personal relationships. Doubts about being recognized or not (fame) that lead to intense internal conflicts, brilliantly portrayed throughout the episodes. Performances remain phenomenal as well as the entire production.

The final chapter, it's just .... magnificent

I stopped half way season 2. Dickinson is well made, but it's just too depressing. I want entertainment to make me feel good, Dickinson doesn't.

The second season improves on the first season. I wasn't sure I was going to give it another shot after a boring ending to the first season. And the second season starts slow, but then the last 5 or 6 episodes start a real flow and real emotion. I'm looking forward to more now, which I wasn't last year.

Everything about Dickinson is top notch entertainment, with an enlightening and educational context that makes it even more important... watch it, you will love it and learn much about our history in both literacy and creativity, gently wrapped within the common themes of our current and past social , economic, and racial realities... SIMPLY Brilliant!

Parca mai lent decat primul dar are momente

One of the best series I have seen. It's entertaining, heartwarming, thought-provoking, and there's a lot of humor. The best thing about it is that I find it very admirable how the story of Emily Dickinson is presented in an "old" setting, yet the music and diction of the characters are modern. Just brilliant! Looking forward to Season 3.

I can definitely see the appeal of this show for the younger audience, and the show is (was) enjoyable. However, Season 2 is starting to feel like one of those "Now that we got he audience hooked during Season 1, let's slowly milk things out to last 5 more seasons". Everything seems at half speed.