Doogie Howser, M.D.
(1989 - 1993)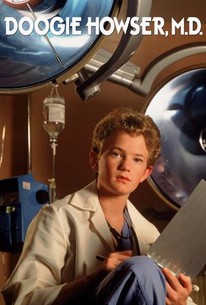 Series Info
Steven Bochco and David E. Kelley created this comedy about a 16-year-old wunderkind physician who graduated from medical school at age 14 and began his residency at an L.A. hospital. Making sure Doogie's head didn't get too big for his stethoscope were his father, also a doctor, and his friend Vinnie, who kept him apprised of all things adolescent. The young doctor's computerized diary entry closed each episode of the series, which debuted in September 1989 and ran for four seasons.
Doogie Howser, M.D. Photos
Seasons
News & Interviews for Doogie Howser, M.D.