Downward Dog: Season 1
(2017)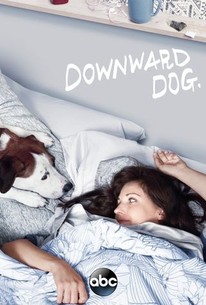 Where to watch
Buy
Buy
Buy
Rate And Review
Downward Dog: Season 1 Photos
News & Interviews for Downward Dog: Season 1
Audience Reviews for Downward Dog: Season 1
Loved this show. The dog was so awesome. Seeing the world from his perspective. Why why did they cancel it?

With high ratings from both critics & audience, how did this show get cancelled after only 8 episodes? Great cast & acting. Wonderful concept & deliverance, all through the viewpoint of the ever analysing dog mArtin. So sad tv networks don't give a new show a better chance to catch on. Bought the 8 ep series & now have it basically memorized.

ABC really screwed the pooch on this one. It could have been a huge hit if they had aired it in good time slots and promoted it. Funny and sweet.

The worst show in the history of television possibly. This show simply had no redeeming qualities, from a ridiculous premise and cast full of unlikable horrible people for characters to the overwhelming sense of depression, there is nothing to like here.

Just binge watched this show, only to discover its been cancelled. So sorry - I really looked forward to seeing more!

This show is one calm funny irony after another. What a refreshing change!

This show is amazingly good and I've started to look at my dogs differently. Lol!

Wonderful! Always look forward to the next episode and wish it was still playing. An introspective, passionate pup observes his human's behavior and has to tries to understand it, relate to it and reconcile it in his own neurotic mind! Super cute and creative and the dog actor is just perfect!

I love this show it makes my soul smile and giggle!!!