Season 3: Season 3
(2017)
You might also like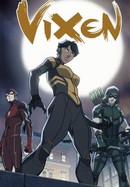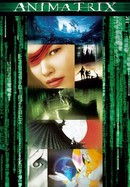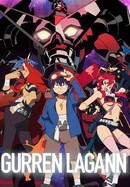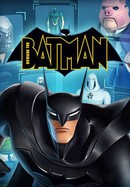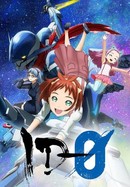 Rate And Review
Audience Reviews for Season 3: Season 3
I like Frost. His time break ability is quite something.

Si se califica de manera objetiva la serie es muy buena, sin mensionar que la calidad de la animacion en general es muy buena, tiene sus bajones pero tambien pasaba con Z, tiene sus escenas que no vienen al caso como la pandilla de pilaf interrumpian momentos epicos de la saga de black, otra de las escenas fastidiosas eran los bailesitos estilo seilor moon de ribriane, , de resto en general es muy bueno

in this arc there is a certain improvement in the action scenes and a newer script, but it still doesn't reach the level Dragon Ball deserves

Please come back for a season 3🙏🏾🙏🏾🙏🏾🙏🏾🙏🏾🙏🏾🙏🏾🙏🏾🙏🏾🙏🏾🙏🏾🙏🏾🙏🏾

How to train to be a god; a universal threat and tournament; Trunks and Goten go on an adventure; and more saiyans! This series really does have some big dragon balls.

Full Series SPOILER-FREE Review @ https://wp.me/p7N9MN-2sp Season Rating: B+ "This is the arc that every fan was waiting for. The Universes 6 and 7 will fight for the Super Dragon Balls in a tournament with the same rules of the fan-favorite World Martial Arts Tournament. The series' first original story introduces phenomenal new characters, like Cabba, Frost, Champa and the standout, Hit. The animation improved a lot and the very first epic moment of the saga happens when Goku fights Hit. It is the first time where the soundtrack elevates the moment and makes everything way more awesome .. And it will not be the last. The new characters are captivating, with a couple of exceptions. The interactions between them and the originals are the main source of entertainment and character development. It is a major improvement on the previous arcs and it is the first sign that Super might actually become a great show. However, the animation still has its bad moments here and there, some characters' designs are unimaginative and the beginning of the tournament is not that great. All in all, it is a step in the right direction ..."

This Dragon Ball series has been running for years. It keeps getting bigger and bigger without losing any of its core story elements. This season adds more new characters to its already huge roster to the series' advantage as we get to see more new abilities besides everyone learning to go super Saiyan. Buu, one of the most powerful fighters, can't pass the written. Somebody get that gummy pink djinn a tutor! NOTE: Anyone experiencing series fatigue can check their gi in with Master Roshi.