Elementary: Season 3
(2014 - 2015)
You might also like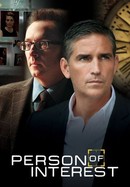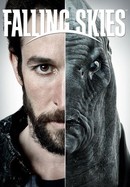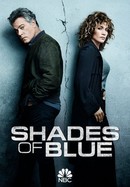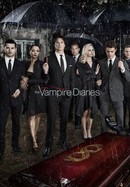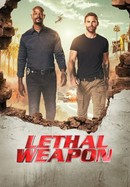 Rate And Review
Elementary: Season 3 Photos
News & Interviews for Elementary: Season 3
Audience Reviews for Elementary: Season 3
I'm going to go out on a limb here and, at the risk of upsetting many many people, I'm going to assert that Elementary is better than Sherlock. Sherlock has some very memorable moments, but as far as consistently intriguing, intelligent and well-written telly goes, Elementary is pretty much spot on

This season, watch as Elementary appeals to a new target demographic: teenagers with temper issues. The series transcends into reality as you put on your detective hat and find a new show to watch!

This season actually starts to get heavy handed about pushing agendas toward the end. It's usually just a minor comment that some light research would have corrected. But it does get in the way of the story sometimes. The prison episode was probably the most guilty of this by way of having the characters monologue at the camera about the dangers of private prisons ad nauseum. I don't agree with for-profit prisons either, but the way they went about it sucked all the believability from the episode, opting to drive their point home instead of telling a story. That and some of Holmes' periodic outbursts are factually incorrect and had he done the cursory amount of research that such strong emotional convictions should reflect, he would have been forced to change his opinions. But we're not dinging the fictional character, just the proselytizing writers.

New mysteries are afoot in the third season of Elementary. Picking up several months after the Season 2 finale, Holmes returns from London with a new protégée, Kitty Winter, after a failed stint with MI6. Ophelia Lovibond is especially good as Kitty, and brings a fun new energy to the show. And, Gina Gershon guest stars in an interesting multi-episode arc as a nemesis for Watson. Some of the cases-of-the-week are a little stale, but the character development for Holmes and Watson is incredibly compelling; as Holmes begins to truly care about his colleagues and Watson becomes more independent and self-reliant. While Season 3 of Elementary spicens up the show's formula a bit, it still remains as entertaining and full of intrigue as ever.

Thankfully they got rid of Rhys Ifans and focused on Holmes and Watson's friendship, which is what makes this show work. Didn't like Kitty initially but she became a welcome addition and I regretted her leaving. Was also glad when Watson finally stopped fighting her calling and moved back in with Holmes. Some of the episodes got a bit too intricate in their plots concerning corporations and greed -- sometimes a crime of passion is much more interesting. But the last episode was great and I'm looking forward to the next season and the arrival of Holmes Snr.

When you thought there could be no more "freshness" to the Holmes interpretation, Elementary shines. This version of Holmes is more human than the rest.

Perhaps one of the best crime shows I've seen in years. Makes a change to see a crime drama where the leading characters don't end up in each other's bed and where we see characters who both contribute to their relationship in a very different but complimentary way. A great show indeed!

The character dynamics and larger plot lines are absolutely flawless, and they still manage to balance that with keeping each self contained episode at top quality. The balance they strike between emotional content and proper mystery solving is the best i've ever seen, and you can tell the writers put a lot of effort and care into making each character their own individual rather than a big bag of tropes

This show encompasses the best features of a great detective show. The crimes are out there, but are so complex and brilliant. When watching, I honestly believe that I am learning how to be a detective as well. Those who criticize the show by comparing it to "Sherlock" are being way too critical. I love both shows, and even though they centre around the same character, they bring in their own flair.

House Withdrawal (17 May 2013) A testy, emotionally detached, contentious, problem-solving genius, analytical to a fault, and hampered with substance abuse issues. Could Elementary be a House alternative? I keep tuning into this show hoping it will work out all its bugs but watching it always turns out to be a frustrating experience. This Sherlock Holmes is no Dr. House. I can tolerate the fact that he's not as compelling, admirably eccentric, or as easy to sympathize with. That there's a dour, dingy atmosphere that permeates the entire production (seriously, can't someone clean a window in his home?). That the chemistry between Sherlock and his female Watson is unsettling yet absent of any absorbing tension. (Remember the enticing sexual tension between Gregory House and Alison Cameron the first few seasons of House M.D.? Well there's nothing even remotely like it here.) The real problem I have with this show is with the writing. Specifically, the preposterous deductions and improbable likelihood of Sherlock's reasoning. House M.D. took on some far-fetched and puzzling medical conditions but they were always on the imaginable side of reality. Each episode of Elementary sets up a complex and ambitious plotting that is never air-tight and simply disregards the leaks, hoping, I guess, that the audience isn't paying that much attention anyway. The final episodes with Irene "Moriarty" Adler, for example, blows enormous holes in the entire narrative. This time the defective mouse-trap is pieced together by Adler (played wonderfully by Natalie Dormer) who conspires to get rich by preventing Macedonia from joining the EU by having a diplomat killed by a guy named Narwhal by kidnapping Narwhal's daughter. Yet Adler already employs the diplomat's fraudulent bodyguard. She could have him efficiently killed at any time without all the extravagant and redundant third-party schemes. This isn't just a small gap in the structural soundness of the script that can be easily overlooked. How can an audience appreciate a series founded on the legendary detective and crime-story archetypes when the contemporary treatment is slight and undeveloped, and the stories are all bloated and ragged, fishy and far-fetched? But you know, I'll keep watching it, hoping someday it will mature into something a little more House-worthy. Hint: Try writing backwards. Update: I stopped watching halfway through the 2nd season premiere. No one on this show, least of all the prickly, arrogant genius himself, looks like they're having any fun. Case closed.