Extant
(2015)
What to know
Critics Consensus
Extant amps up the action in Season Two, adding much-needed stamina to shore up Halle Berry's compelling performance. Read critic reviews
Where to watch
Buy
Subscription
You might also like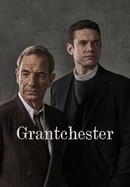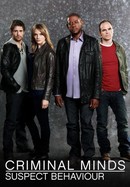 Criminal Minds: Suspect Behaviour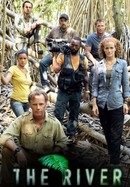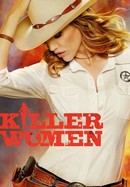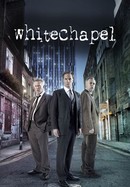 Rate And Review
Audience Reviews for Extant: Season 2
It's a pretty clear sign that a series has jumped the shark when they get rid of one of the main leads in the first episode. It's not just her husband they get rid of though, it's her whole life. Gone is the rational and competent scientist. Now she's a slightly crazy mental case in an insane asylum running around the country with a bounty hunter searching for starchildren. Admittedly, Halle Berry's character was a little dull, but this has got nothing to do with the original premise at all. The other plotline taken down a bad path is that of her robot son. He's reborn and kidnapped all within a few minutes. Apparently the claim of "National Security" means that they have no legal grounds to even take the matter to court. With that and the excessively privatized, unregulated scientific programs in season one this is starting to look like a fairly dystopian future. But this is the whole problem with the new season. They kept the boy because he was a good character, but they completely wrote out anything that would make his story interesting to give the mother an opportunity to run around the country like a sheriff. It's a complete rejection of what worked in the first season. And, alas, the new stuff simply doesn't work. What a waste.

Though I generally enjoyed watching the first season of "Extant", I knew that I would be giving Season Two a short rope. Season One was an intriguing mystery, but even by the end of that campaign it was starting to get slightly stale. However, I was interested to see if this sophomore effort could breathe some fresh air into the plots/characters. Sadly, it took me only two episodes to realize that the exact opposite happened. Basically, Season Two of Extent turns things into a standard CBS procedural. A two-person investigative team and a reliance on cool-looking technology...stop me if you've heard this before (ad naseum). The first season relied showcased new technology/ideas in a way that made it both interesting and relevant. Now, the tech is just used to keep the wheels turning. I guess the simple reason I stopped watching is that I see "Extant" turning into the next "Under The Dome". That show started off with a novel concept and quickly descends into a plot and character mess. "Extant" also started out with a bang, but now is turning formulaic and just kind of endlessly spinning off into the ether. Bottom line: "Extant" should have been a short-run, novelty series, but CBS got greedy. It will probably still get eyeballs because CBS knows how to work/promote this type of entertainment, but creatively it is treading water (if not slowly being dragged out to sea).

Terrible pathetic,predictable,cliched and all about look at me I'm Halle Berry. Presumably this was someones tax write off< I suggest you would have more fun mowing your lawn Basically its Terminator vs Migrants without time travel.

Ever better than the first season, the plotline thickens - although the decision to sack John for JD was not a smart one.

It had a loss of momentum about halfway through but in the end this was actually an improvement on the first season, which flailed about wildly but blandly while the writers tried all sorts of silly ideas to make it interesting. This one felt like the writers knew what they wanted to do with the story and headed purposefully in that direction. The hybrids vs humanics plot was relatively strong and interesting and the finale was satisfying. The star of the show was once again little Pierce Gagnon who acted all the adults off the screen. Maybe Ethan could get his own show.

It has deep structural problems, but the addition of Jeffrey Dean Morgan and the added action made this a better season than the first. Also, Pierce Gagnon's gotta be the cutest android ever made.

So many drastic and straight out cold changes have made Extant Season 2 a totally different show...not necessary bad, but to those people (like me) that loved the first season would feel totally cheated because of its initial narrative, a family struggle between the decisions taken in letting themselves be part of the marvels that technology have brought to their lives (Ethan) vs. the consequences of dealing with the unknown. That family part has been scratched off completely, and the show can no longer deliver on that promise. If the producers needed to shake things up they should have ended Extant with a 2 hour Series Finale, and spinned off under a different name taking place years later. This is not the first time we see a CBS TV show take drastic changes for the worse season after season....Just look at what happened to Under the Dome.

This season diluted the science fiction with too much soap opera and TV quality "action".

Jeffry Dean Morgan and The Governor really saved this show :) I wasn't going to give it a second chance after the horrible first season, but this was O.K... It was very exciting at the start with all the mystery then it got dragged again and delivered a :/ ending ... but it was better than the first season. Ill give it a 6.5/10

I enjoy Sci-Fi quite a bit so maybe my bar is set a bit higher than is required for this show. The long and short of Extant is that the premise is not original but it is still compelling. Even if the writing is subpar for much of the dialogue, and even though the characters do extremely dumb things that go against their established personal character, there are still a few shining points. The world was developed well, including the soft sciences and the neat futuristic things here and there. However the biggest disappointment in the show by far is the horrible acting. It is especially disappointing to see that the biggest name in the show, Halle Berry, still can't act (I didn't believe her acting in Monste'r Ball was all that impressive.). She doesn't have a huge range of emotion in acting and when she tries to step outside her established norms she feels like she's trying too hard. Emotions all bleed into each other and look the same. There just isn't any depth with her. Thankfully there is more to the show than her. The little robot boy that could, Ethan, and the cop JD are the best characters in the show. Grace Gummer's character is deeply flawed and insane and she plays it well. In short the premise is a decent one, the writing is subpar, events don't happen logically, character often go against their own established norms, the acting is forced much of the time, and one of the best actors in the show is the kid Pierce Gagnon. That tells you something. This show could have been so much more. My rating is, "Meh".
See Details