F Is for Family: Season 5
(2021)
You might also like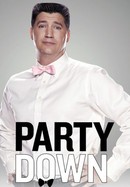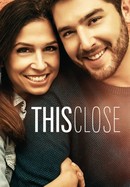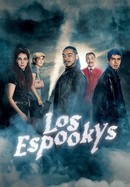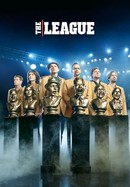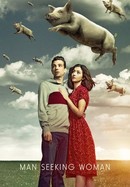 Rate And Review
F Is for Family: Season 5 Videos
F Is for Family: Season 5 Photos
Audience Reviews for F Is for Family: Season 5
I wasn't expecting the fifth season to be the last one but I understand the importance of quitting while you're ahead. Anyway, this season ends this underrated gem of adult animation on a high note with great writing, well-explored themes and a ton of heart hidden beneath all the heavy swearing. I did like how the final scene bookends with the opening scene showing character development for our short-tempered protagonist. I don't know, while I wasn't as amazed with F is for Family as BoJack Horseman, I'm at a loss for words because honestly, what's there to say? The final season of F is for Family, and the show as a whole, is great and deserves more attention since it is actually quite smart and brilliant despite what all the gloriously uncensored f-bombs implied when I started watching this show back in 2016. Good luck in your future endeavours, Bill Burr...and now I'm stuck with Big Mouth, the show that leaves me forever conflicted whilst getting frustrated with how it's seemingly Netflix's personal Teen Titans Go! in terms of preferential treatment, if not necessarily critical reception. There are other shows of course but I do have commitments to other shows. Honestly, if I added profanity in that last sentence, I would honestly have made the greatest accidental impression of Bill Burr ever. Wasn't I talking about how this season was great and how it would cement this show's reputation as one of the greatest adult animated shows if it weren't for the quiet release of each season?

Honestly, crazy to me that no one has reviewed this show's later seasons. It's honestly a hidden gem in the adult animation world!!!

"F Is for Family" is surpassed by a few other Netflix animated series like "BoJack Horseman" and "Big Mouth" but is definitely a show I got into around the same time as the other two. I was actually sad to see the show reach its final season this year, but I thought it concluded well. The ending of the show is very sweet and reminded me how the show is surprisingly heartfelt despite the raunchy humor. I think the show is funny and enjoyable, but I have to admit, not every storyline is all that engaging. Enough of the story arcs are good so the show was always a quick binge when a new season came out and a talented mind like Bill Burr kept the show entertaining. Overall, if you like animated comedy series on Netflix, this is a rock-solid one worth the time.

The final season wraps everything up wonderfully.

[⭐️78%] Just like every season, season five continues to pump out consistent episodes filled with fun scenarios and enjoyable humour. It picks up after season fours shock ending and deals with Frank's fathers death in an emotional way. While it remains solid throughout, F is For Family's final season doesn't feel like much of a conclusion.

This was probably my favorite season since season 1. It's really too bad that it's ended because I would definitely watch more seasons of it.