Where to watch
Buy
Buy
Subscription
Buy
You might also like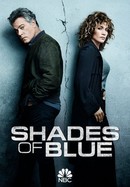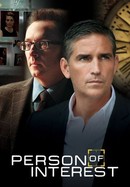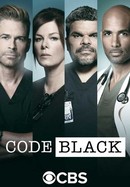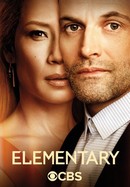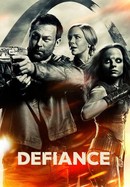 Rate And Review
Falling Skies: Season 4 Photos
Audience Reviews for Falling Skies: Season 4
What the hell happened? Did all the writers of the first 3 seasons get fired or something? Multiple interesting plot points from the first 3 seasons are seemingly dropped for significantly less interesting concepts and ideas. Ben and Denny's enhanced strength is seemingly forgotten (as were the multitude of other spiked kids from earlier seasons). Why they didn't create their own "super squad" to prove to the humans that they are not on the aliens side and also becoming a genuine threat that the invaders would be forced to specifically strategise to try and take them off the board I'll never know. Hal was becoming a genuine leader in his own right over the last few seasons ready to take over from his father and in some ways being potentially the better leader for the survivors in the long run. He has one chance to shine and then becomes a background character for the rest of the season except to add in some "family drama". Complete waste of a character. Anne has some cool moments as a soldier early on but then just continues to ride the same "crazy train" started in the last season. She was a great character for the first 2 and a half seasons but they seem to want to mainly throw this character under the bus just to drive the plot forwards. Disappointing. Maggie was a favourite character of mine from the beginning. But she is just weird this season. The hard edged survivor with a dark history is gone and becomes a soap opera star for most of this season. She was mainly unrecognisable for most of it. Does pick up a bit again at the end of the season. But the forced "brothers triangle" thing was uninteresting. Plus Denny is a way better pairing for Ben anyway. Matt as the youngest Mason and the only one untouched by Alien DNA or mind warping I really thought might get more to chew on this season. But nope, 1 episode kind of and that's it. Another underutilised character. The rebel skitters? What rebel skitters? They just disappeared apparently and no-one even mentions them at all. The rebel uprising and spies within their own ranks was the biggest threat to the aliens to the point that humans were just a nuisance in the first few seasons. I was really interested in where the story of a conquered species who lost their homeworld and had grown around the very harness that had enslaved them looking for revenge via working with humans many of which hated them was going to go. Nowhere apparently... The goddess plotline was a waste of time. Mystical powers and weather changing abilities doesn't not make any sense in the established universe of the last seasons. If they wanted to go this route they could have done something much better. It feels out of place, takes up far to much of the season and just doesn't work at all. The forced "drama" dialogue between characters is terrible and there is way too much of it this season. Shouldn't they have more important stuff to worry about in the alien apocalypse and that as far as they know they might now be the only free humans still fighting left on the planet? Ugh... most of the interactions and dialogue between characters is just painful this season. The first 3 seasons are really well done. Cool ideas. Alien twists on battle tactics. Evolving characters. Clever technologies and innovative humans adapting to deal with it. Lots and lots of good stuff. Season 4 feels like it's some kind of parallel universe disconnected from the earlier seasons. I hope season 5 manages to correct this or they have ruined all of the potential this series had...

For the first time in show history, Season Four of Falling Skies has a couple of so-so episodes. It says a lot about the show creators and actors, however, that despite a momentary lull, the season still manages to pull off some incredible drama and character development worthy of a five-star rating. This fourth season sees the 2nd Mass initially dispersed to seemingly all corners. Tom Mason (Noah Wyie) and Captain Weaver (Will Patton) are taken to an Espheni ghetto. Matt (Maxim Knight) is put in a Nazi-like brainwashing camp. Anne (Moon Bloodgood) embarks on a guerrilla-like search for her daughter Lexi. The second portion of the season focuses much of its efforts on Lexi (Scarlett Byrne), who is a child no more, but rather a hybrid of sorts. These are the episodes that wane just a bit, as the action falls off and a lot of spiritualism is introduced. Not terrible or anything, but not necessarily up to the shows previously high standards, either. Luckily, the "third act" of Season Four is some of the greatest drama the show has ever produced, as the 2nd Mass discovers a way to power down the Espheni power grid. In the words of former President John F. Kennedy: "We choose to go to the moon!" So, despite a couple of episodes that dipped a little bit, Falling Skies' fourth season still delivers what it is known for: great character moments, great human drama, and intense science fiction action. After four seasons, this show has now vaulted itself into my top-five TV shows of all-time, right up their with LOST, X-Files, 24, & Battlestar Galactica (as you can see, I'm a sci-fi guy!).

If i want to see something like this i would watch 1984 or Brave New World the story isn't bad but they changed everything without an explanation, i repeat the story is not bad but the storyline jumps from something to another completly different.

Probaly the worst season in the series. S4 takes a huge step backward by undoing all the hard work of s2 and s3. It is also more darker than the previous seasons. The beginning of this season drags on with the "star child" subplot. Honestly without the "star child" subplot this would've been a decent season. It also finds ridiculous excuses to undo the almost perfect ending of s3.

This is what scifi is supposed to be like. No Space Opera here.

Great show. Quick paced. Good character development and story line. A little slow in places but completely hooked on this show. Good special effects as well. Watch it.

Don't know why; it's the first time I started rooting for the main protagonists, but then got sick of them, and started to enjoy their failures. Great series, tho. Pope and Weaver ended up getting my vote.

This disappointing season of Falling Skies is boring and retreads the same themes the previous seasons covered.

A pale shadow of itself, Falling Skies strays far off course in its fourth season. Throwing out most of the events of the last two seasons, the show reboots itself and focuses on the Star Child, Lexi, and her struggle to find her humanity. The first few episodes are universally terrible, with story arcs following Matt Mason being held at a Nazi Youth-like brainwashing camp and Lexi leading a Beatnik hippie peace commune. But what's worse are the character re-writes, with Anne as a gun toting military leader and Ben and Hal forced into a love triangle with Maggie. Still, among all this garbage there are some exciting battle scenes and the special effects are impressively done. Yet overall Season 4 of Falling Skies isn't really worth watching, and insults the long term viewer.

Must see every week. Only drag about the show that it's too short sans the commercials. Fine acting and script. I own the tube when this is on.
See Details