Fear the Walking Dead: Season 4
(2018)
Where to watch
Buy
Subscription
Buy
Buy
You might also like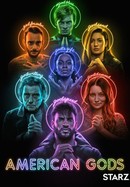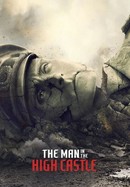 The Man in the High Castle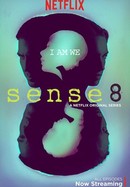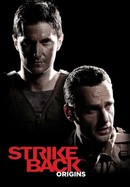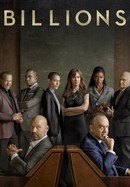 Rate And Review
Fear the Walking Dead: Season 4 Videos
Fear the Walking Dead: Season 4 Photos
News & Interviews for Fear the Walking Dead: Season 4
Audience Reviews for Fear the Walking Dead: Season 4
This one has got progressively and unrelentingly worse every season. Ideally what should, at best, have been a 2-hour TV movie, has been turned into a multi-season borefest. One positive from Season 4 - we, the long-suffering audience, no longer have to put up with the terrible acting of the two who played the mother-son duo of Madison and Nick. The new set of actors are all competent but saddled with a silly, meandering script. With no hope of redemption, this writer is finally giving up on this sorry excuse of a TV show.

I don't have much to say except that FEAR has lost its way of filming and pacing starting in this season. All episodes were absolutely boring and it was a major let down after having a great season beforehand.

Wth were you guys thinking when the writers pitched this. Way to go another show ruined by incompetence and trying to be something your not. Do not watch and enjoy the cliffhanger ending of 3

the first part of the season is great but the second not so much, the villain is not very memorable and is a bit boring

The biggest mistake was bringing Morgan Jones to the table... The character makes real moral dilemmas for the old main cast kind of impossible, because he is like a living moral compass who always knows the right thing to do and not to do. Season 4 was okay, but you can smell how Fear goes downhill and smell the decay.

Boring, stupid, and a difficult season to watch. This show is not about the clark family anymore. It is just about morgan and his boring story.

Bad. Ridiculous. Atrocious.

The season that ruined a great show. I thoroughly enjoyed the first three seasons that focused on family drama, intrigue, and exotic locations. The writing was intelligent and daring. The directing and performances were superb. Then someone decided to bring it down to the WWF level. The DVD artwork says it all - now its all about graphic novel costumes and signature weapons for the action figures. What a shame. Cheer up though Black Summer is there to ease the pain.

Season 4 is full of really bad writing. When you have a terrific cast, it's a horrible idea to give them scripts that don't show them to shine. I loved the first three seasons, but this one is cringeworthy.
See Details