Five Came Back: Miniseries
(2017)
You might also like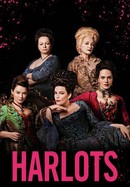 Rate And Review
Episodes
Air date: Mar 31, 2017
When World War II begins, five Hollywood directors leave success behind to join the armed forces and make films for the war effort.
View Details
Air date: Mar 31, 2017
In active service, the directors pursue their cinematic vision while dealing with government bureaucracy.
View Details
Air date: Mar 31, 2017
After the war, the directors return to their lives in Hollywood, forever changed by what they have seen.
View Details
Five Came Back: Miniseries Videos
Five Came Back: Miniseries Photos
News & Interviews for Five Came Back: Miniseries
Audience Reviews for Five Came Back: Miniseries
Masterful, elegant and truly compelling. I watched the reference series of the same name - made up of all the films used that informed this mini-series, beforehand. This is a considered and informed examination of the men and teams behind the films, as well as a look at the movies these Directors made before and after. It also gives a lot of information about each of their life stories. I thoroughly enjoyed it, though I shall have to watch it again, as there is so much content to process!

As a film buff and fan of history, I found this miniseries amazing.

Superb documentary series. During World War 2 several movie directors joined the US armed forces, making documentary films of the war. These included five of the greatest directors, not just of that era, but of all time: Frank Capra, John Ford, John Huston, William Wyler and George Stevens. They had a great impact on the war, and the war had an impact on them, not only during the conflict but in their subsequent cinematic careers. Superb documentary series. The five directors covered in the series are legends of cinema. By the ends of their careers they would, between them, win 14 Oscars and be nominated 50 times (Capra 2 wins, 6 nominations, Ford 4/6, Huston 2/15, Wyler 3/14, Stevens 3/9). Between then they would ultimately direct six Best Picture Oscar winners (It Happened One Night, You Can't Take It With You, How Green Was My Valley, Mrs. Miniver, The Best Years Of Our Lives, Ben Hur). However, from 1942 to 1945 most of their time was spent helping the war effort, directing some brilliant, relevant and inspiring documentaries. These were not shot from behind a desk but out in the thick of it – Ford was wounded at the Battle of Midway, a cameraman of Wyler's was killed in aerial combat while filming The Memphis Belle and Wyler himself lost his hearing while filming the film Thunderbolt. This documentary series shows well how the five of them contributed, often having to fight and manipulate their own War Department to have their films released, or, at least, not tampered with. The personal sacrifices, mentioned previously are also well documented. Most emotionally, the effects of the war on the five of them are examined. They all came back changed men, including in their movie-making styles and careers. The interviews with five present-day directors – Francis Ford Coppola, Steven Spielberg, Paul Greengrass, Guillermo Del Toro and Laurence Kasdan – help frame the contributions of the five and translate their work for us to understand. Good narration by Meryl Streep, adding the right amount of gravitas to proceedings. Great documentary on five extraordinary film-makers. Makes for emotional watching for any lover of the silver screen.

I haven't ever cried like I did at the end of this. Excellent.

Uma aula de história e de cinema. O terceiro episódio traz lágrimas aos olhos de qualquer pessoa apaixonada pela sétima arte. O que esses 5 homens fizeram foi incrível! Obrigado #Netflix

An absolute must for fans of war history, the U.S.A., the military, filmmaking...or all of the above.

Good/great throughout, and if the montage at the end doesn't floor you, then you're dead inside.

Even in the first episode, there were times, when I felt an emotion that I do not feel often. That, feeling of synchronization with the terror that the men, women, and children endured in the early days of the war. The feeling that the Nazis were indeed unstoppable , as pervasive as it was, and the little power the directors had that was but a glimmer of what was to come in the fight they faced. The decision to have such monumental men as Speilberg and Del Toro narrate and describe the lives of these men, as only their equals could, is a touch that gives the documentary more than validation. It gives it Life.

one of the best Netflix original documentaries! a mini series about five iconic filmmakers (John Ford, William Wyler, John Huston, Frank Capra, George Stevens) and their legacy in close relation to WWII, from the perspective of five other present-day filmmakers (Steven Spielberg, Francis Ford Coppola, Guillermo Del Toro, Paul Greengrass, Lawrence Kasdan). narrated by Meryl Streep.

A Must-See Tv Series for every filmmakers who want to give a purpose to their job. Life is not just having a cool camera or knowing how to do a wonderful dolly. Making films is heart, experience, pain and love.