FlashForward: Season 1
(2009 - 2010)
You might also like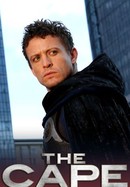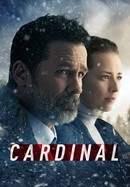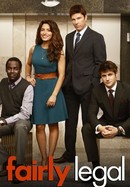 Rate And Review
FlashForward: Season 1 Photos
News & Interviews for FlashForward: Season 1
Audience Reviews for FlashForward: Season 1
They are trying so hard to give you the convoluted plotting of Lost they forgot to give you any of their interesting and complex characters.

I'm still pissed they cancelled it. It was a fantastic show :(

Tad bit better than ok. more than fine. more than decent.

Why on the earth it was discontinued. it's amazing

This show is interesting and then it turns bad. They were left with images of the future and then the show became predictable. It only lasted one season and it ended poorly for a finale, but I'm not sure if the ending was planned to be a cliff hanger.

Some episodes are dull, and some boring. But some are excellent, and most of those are when the case moves forward, and their not just investigating and finding nothing. Some of the storylines aren't very interesting, and aren't as necessary to the story, which wouldn't matter if you weren't so intrigued by the case that it became all you wanted to see. Some of the payoffs aren't great, and the ending was just alright. But, as you may know, I love when a series has an ending. This has that, because although you are interested in the case, the whole time you're watching, you're hoping to at least get to April 29, 2010, and the last episode is on that day. Overall, the show has a pretty interesting case, great performances, and answers the big questions (how and, pretty much, why) and some smaller ones. But the episodes are hit and miss, some storylines are boring and pointless, and some of the payoffs are not good at all. I would say that it's worth watching because Hulu just added it back this year.

BRING IT BACK NOW PLEASE!!!!!!!!

It was very entertaining and at times amazing but it took too long to get where it was going.

Great cast, Mark benford, Agent Noh and Simon being my favorites. An original take on the mystery crime genre, with some great moments. Unfortunately too many times it felt too predictable and improbable for me to be fully sucked into the story.