You might also like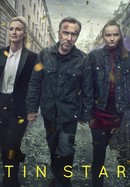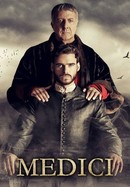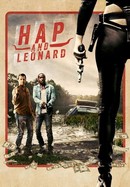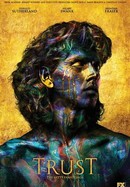 Rate And Review
Fortitude: Season 2 Photos
Audience Reviews for Fortitude: Season 2
First season was brilliant, binge watched it. Found the second season was completely lost. Some of the strongest characters (Morton) were sorely missed. The new characters were annoying and everybody suddenly became incompetent or stupid. Suspension of disbelief needed was too great, how can so many people be murdered yet no action taken from the central government, why don't people just leave the island?

Horrible show Every single person can just walk into police station take anything they need and not get caught...not just police station but also hospital, town hall, other people houses Police does more damage than good, most of them should be in jail for what they did but no, everybody walks around free...if they get caught in the jail somebody just walks in and frees them This show lacks any logic possible, the characters are lacking several digits in IQ The story is poorly written, its all over place with horrible executed plot twists The sheriff Dan is one of the worst acted characters ever, poorly written, poorly acted, just plain out horrible. The plot shield some characters have is just painful to watch. Maybe the worst show I've ever watched in my life

Do you sometimes continue eating something just because a part of you refuses to believe that excellent ingredients can actually yield such an bad tasting result? Don't be fooled by looks or accents - there's nothing typically British nor Scandinavian, but rather typically American, in this elaborate stew of class-C Science Fiction and class-D human drama elements, in a fancy coating made of a marvelous geographic and cultural setting, some excellent surrealism*, high technical level and good acting; where, as seasons 1-2 advance, all this is compulsively topped with growing amounts of blood on snow, body parts (external and internal, of both animals and humans) detached from their original owners, and numerous forms of behavioral / mental pathology / insanity (of both animals and humans). My greatest pity goes to the waste of opportunity to create a fresh, original, powerful and possibly much more meaningful and entertaining piece of realistic or surrealistic drama, and the waste of such excellent ingredients on such a shallow and ridiculous storyline. This was true for season 1 (i'd give it 2/5), but season 2 takes it even further, so that by episode 4 I finally had to run and rid myself of all i ingested.

Season 2 of Fortitude goes off the rails. Not worth it.

It was horrible and wonderful at the same time. One of those shows that you want to look away but NEED to know what happens next! The cast is perfect and would recommend to watch

Still solid but lacks a big punch to compensate for some uninspired twists and turns

Season 1 was decent. Season 2 is just chaotic and disorganized, an almost-incoherent story line. And holy crap, the accents from the new-comers are brutal. Fairley seems to be doing some mockery of Norwegian, while Sheehan seems to be playing at something resembling Russian. Can't even work out what Smyth is trying at. Stott is the best bad guy of the whole story, and his accent is at least kind of buy-able.

The second season suffers even more than the first, and that is the obscure plot and chaotic environment. I understand the director wants this to be a mystery, but I'm not sure what to pay attention to. Do I try to understand the politics, relationships, killings, character development? Not sure what to pay attention to because just as I focus in on one thing, the story focuses on something else. I'm really hoping it ties in all at the end like the first season, but just 4 episodes in I'm finding it hard to continue!

This is craziness! Season 2 was a fantastic mess of shockers and visuals I can't even start to describe. When the gore is ready to display itself, it tends to mean more than most others can do with meaningful dialogue. WEIRD.

It's so bad and the characters have no development except when they're completely different from what they were in season 1? And they completely changed what happened to Elena and Dan and the whole Elena was eating a child bit???
See Details