Fresh Off the Boat: Season 2
(2015 - 2016)
Where to watch
Buy
Subscription
Buy
Buy
You might also like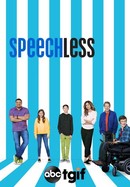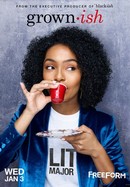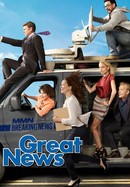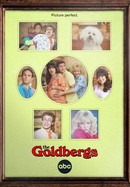 Rate And Review
Fresh Off the Boat: Season 2 Photos
Audience Reviews for Fresh Off the Boat: Season 2
Okay me being honest about this series. It is very interesting series and I really enjoyed watching the series.

I've just finished watching episode 14–this is by far the best one of the season. It featured the mother being driven to get her son to become a doctor and discovers he's got tennis skills and happily channels her maniacal obsession to excellence to that– this is arch-typical of Asian mothers. I can see why the producers had the dad be a generic American dad (in personality) to offset the mother, otherwise it can be too over-the-top. It's typically Asian while any family can relate to it too as well. Cameo appearance by Billie Jean King, a tennis legend, to throw a McEnroe-esque temper tantrum when she gets fired by the mom was an absolute gem of a scene. The reference to Michael Chang of the 90's being the sole Asian sports star harks back to more recent times to the Linsanity craze in recent years. If FOTB keep to this formula, I can't see why it can maintain a good following for many years.

Sophomore seasons are frequently a flop - or at least considered a flop by numerous critics. That was not a case with the Fresh Off The Boat's season 2. The creative team behind it delivered a smart, beautiful, funny and sometimes heart - breaking story. Eddie Huang's narrative departed in the start of the season so that meant more time and focus on other characters, mainly Jessica (a national treasure Constance Wu), Louis (the insanely talented Randall Park) and Honey (very very charismatic Chelsey Crisp). Character became more colorful and even with the classic sitcom format we could clearly see character development (Jessica becoming a little less strict and more American and Eddie's growing up into a true teen rebel). Grandma is absolutely the best character on the show. Her facial expressions tell us more than a thousand words. Emery and Evan are at their sweetest. Fresh off the boat is so easy to watch, it is very lighthearted. You laugh, you cry, you feel, and most importantly - you enjoy. A sunny series in the era where dark and serious series dominate.

Fresh off the boat is still fresh in the season 2. It's one of those series with light-hearted comedy and lovable characters that genuinely make you feel good.

Season 2 lost a bit of the steam from season 1, the writers were a bit exhausted I believe, but there was enough wits to satisfy fans.

Still super hilarious!!!!

awesome and funny as hell <3 luv it! i couldn't believe that there's a female santa and she is a chinese with 2 lucky moles that grows beard <3

This show is great! Polished like a gem. Silly, cheerful, loving.

How is this show not getting more props than it is?! It's witty, endearing and crazy. I hope the critics take note and keep it on the air!
See Details