Frontier
(2016)
What to know
Critics Consensus
Jason Momoa's powerhouse performance as Declan Harp is ultimately weighed down by Frontier's often sluggish storytelling. Read critic reviews
Where to watch
Subscription
You might also like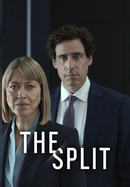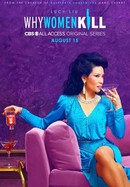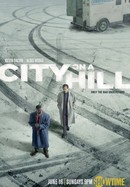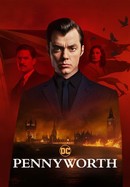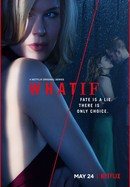 Rate And Review
Frontier: Season 1 Photos
Tv Season Info
Genres:

History, Drama

Network:

TDCC

Premiere Date:

Nov 6, 2016
News & Interviews forFrontier
Audience Reviews for Frontier: Season 1
Certainly not woke enough for the critics, which is to say it looks, and feels more historically accurate as opposed to the modern day Los Angeles casting of most shows set in an historical era, and storytelling seems to have a higher priority than ideology. The story is good and keeps me interested. So all in all I recommend this for everyone unWoke. And if you are, you would be better off just watching Democratic party ads. I can't give it a perfect score because of a few weird things such as why a poor street kid like Michael wears perfectly fitting expensive brand new clothes and the prominent role of women, unusual though not unheard of for the time

Awful. Noticed it stared Momoa, although he is great and a few other actors provide adequate performances Frontier is poorly written & directed just as bad. Tragedy

Netflix recommended it to me, so I gave it a chance. I knew shortly into the first episode that it was poorly written and badly acted, but it was just bad enough to be entertaining for 3 episodes. The fun of laughing at the awkward acting wore off quickly, though, and I turned it off, never to be watched again. Not surprised it was canceled. More surprised it made it through 3 seasons.

As far as entertainment goes, 'Frontier's first season is average. The acting is mostly decent (minus Jessica Matten), and the characters reasonably interesting. The history fails pretty badly for anyone who has a slight bit of historical knowledge, however. As with most failed attempts at re-writing history, the First Nations/Native Americans are portrayed only as victims and perfect nature-loving societies. Dee Brown and other writers have really driven home this nonsensical, inaccurate perspective. The Comanches, Sioux, Cheyennes, and Cree were fierce warrior societies in which masculinity and freedom were absolutely dominant, and waged brutal wars against other tribes and settlers, just like any other group in early history. The Comanches in particular were astonishingly violent, and these sort of portrayals, while in the name of so-called social justice, just dishonor and disgrace these tribes and the truth.

Thw worst set of English Scottish and other accents I've ever heard. The slowest moving story line, some truly awful lines delivered by very poor actors. I knew all of this after one episode but I've still made it to episode three. But then I only watch it with whiskey after midnight.

good premise and cast but plot takes turns that take no imagination or effort or build up.

Season One of "Frontier" was its best of the three, but it seemed more like Conan in Canada than a proper historic epic. Momoa was fine as Conan... I mean the Outlaw Harp... Still, this season was the more grounded of the three. One thing that annoys is that the show really misled on just how long it took to get places across the great northern part of the continent in those days. And how many times can one guy be captured without suffering the ultimate fate?? Further the directing was claustrophobic. This season was diverting. But it just didn't offer anything like a sweeping historic saga.

Pleeeesssseeee bring it back for the 4th season I only just found out about it thus month and it's incredible. Equal or greater to breaking bad or stranger things in its own uniqueness and it's so entertaining. I'll pay money for it and tell everyone. Bring back my new favorite show please

Racist show that oversimplify the relations between different historical actors and social movement.

Best show I've ever seen!!
See Details