Game of Thrones: Season 8
(2019)
You might also like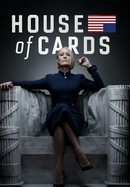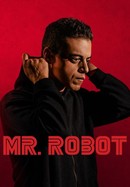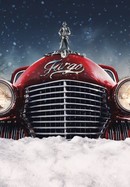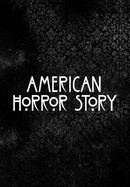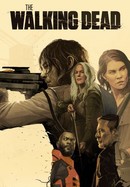 Rate And Review
Game of Thrones: Season 8 Videos
Game of Thrones: Season 8 Photos
News & Interviews for Game of Thrones: Season 8
Audience Reviews for Game of Thrones: Season 8
GoT season 8 is a shame, scenario is very poor, battles are stupid, they ruined all the serie.

GoT spent 7 seasons getting us to root for Dany (she freed slaves etc) and then the last season, she is all of a sudden a psychopathic monster????? Just awful. 7 seasons anticipating "winter is coming" and all it is is an army of the dead? Big whoop! Then all of a sudden the supposedly terrifying Night King is killed by Arya who swings into the scene like a flying squirrel. This is what we waited 7 years for? Dany and the dragons ruled. Thanks for ruining that GoT! I will not rewatch "GoT" or any of the prequels.

This season ruined the show.

No clue why DB Weiss and David Benioff decided to kick their careers in the gutter by rushing out the final season of GoT into an extremely unreasonable mess. The first 2 episodes kept the pretense that this is a decent-quality GoT season, but the other episodes of the season really dropped from a mountain to a deep-sea in terms of quality. Really no idea why they had to do the things they did, but it'll go down in history as the biggest show with the worst final season.

Essa foi a temporada que o público estava mais aguardando, esperando mais de um ano para a grande batalha, mas mesmo assim conseguiram decepcionar MUITO. Tendo o primeiro episódio bom, o que seria esperado e tendo o segundo episódio como o melhor de todos, lembrando muito as primeiras temporadas, com diálogos longos e ricos, sem problemas nenhum. Terceiro episódio que era o mais aguardado foi até que decepcionante, tendo uma batalha longa mas muito escura, aonde tinha momentos que não dava para ver muito bem. E o resto da temporada foi apenas boa, conseguindo jogar no lixo os arcos incríveis dos personagens que foram criados e tendo um dos finais mais jogado de todos e sem muita lógica. Mas em relação a efeitos e a fotografia de alguns episódios, não tem como reclamar, foram bem produzidos.

Absolutely terribly written, feels lazy and rushed. So many plot wholes and too many things that don't make sense. Ruins the amazing first couple seasons of game of thrones.

Beyond brilliant, the reviews are all wrong.

este final es algo pésimo, sacrificando arcos de personajes solo para llegar al final

One of the worst seasons of TV to ever air. The only thought put into it was how to end it quickly so everyone could move on to bigger contracts. You can watch videos of the actors reading the script and cringing at the steaming pile of crap that is Season 8.

Whoever says that season 8 was good only watched the series for the Gore/Action or has very low IQ i don't know how else to put it. It's like they took everything that happened before season 8 and threw it out the window. Characters feel like their whole development over the seasons has been reversed or at least set back to where they started in season 1. I don't even recognize some of them anymore. Also there are a lot of plot holes and things that don't make any sense. Hollywood plot armor and bad jokes are present to an extent that makes you just cringe. It's clear they just wanted to rush to bring it to an end and let it go with a big boom that was visually good but otherwise just utter trash.