Get Shorty: Season 3
(2019)
You might also like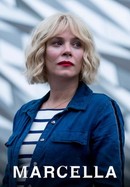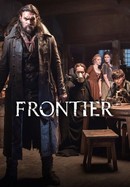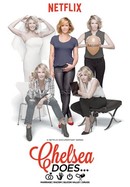 Rate And Review
Get Shorty: Season 3 Videos
Get Shorty: Season 3 Photos
Audience Reviews for Get Shorty: Season 3
For fans of movie-quality crime dramas with heart, interesting plotting, well-developed characters and an occasional bit of humor, here's one for you. Get Shorty scratches the itch left behind by The Sopranos and Breaking Bad. Too bad we're forced to stop at three seasons. This show was good enough for more than twice that.

Mild spoilers in this review. Have been a big fan of the first two series but this one suffered in a sadly similar fashion to other good TV shows. Simply put, as the story progresses then the key premise/premises that drove the story gradually get discarded as new plot lines/sub plots are added. These new subplots do not follow the original premise and focus on increasing the personal drama and usually rely on silly decisions being made by key characters. Or giving more uninteresting fringe characters more time on screen with their own sub plots. Spoiler-a good example of this is Miles' daughter asking him to help out a friend of hers who has got into trouble dealing drugs and etcetc. It all becomes convoluted rubbish and takes away from the basic premise of : gangster makes film with drug money and has to juggle all of the competing issues that this entails.

Get Shorty had another strong season, yet there were a few minor weak points for me. This season focused on Miles getting revenge on the producer who got him put in prison for 2 years by becoming even more ruthless in his tactics. The first part of his plan involved getting a job as an assistant for the very producer he hates, but it really doesn't make sense that this guy would let Miles work for him and have him so close and not just assume everything he said and did was manipulative. This season also saw Amara's return after a death fake-out and although I did like that she became a little more unhinged and interesting, and I loved how Rick ended up being the one to "end" her, making for a satisfying conclusion to her character, this was all upended with yet another fake-out by showing her still alive in the hospital at the end which was kind of dumb in my opinion. I liked Rick's overall arc this season with him really embracing his heartbreak to create a great screenplay, and get a final note on it from his dying father, it was all really well done. I liked that the show is building up Yago and Ed's characters but I feel like Emma still needs more of a reason to be in the show. I feel like this season felt a little rushed at certain parts, like Miles and April are all of sudden together when I felt like they didn't build their relationship up enough, I also felt like Miles' rise to VP of the studio was way too fast, as well as Amara's plan to immediately go on the offensive after just surviving Guatemala. I appreciate the show cramming in a ton of action and moving the story along, but I really feel like this particular season could have benefited from a little more time to flesh out all the plot points.

Excellent story line. Terrific performances and production values. Dark comedy at its best.

I love it! It's a riot! I hope it gets renewed.

Best show on any streaming or tv

Get Shorty has improved with every season and is now one of my favourite shows. Great cast and fantastic writing.

Davey Holmes' writing is brilliant. Davey, Adam & Eric all did fantastic jobs directing season 3. Series regular and guest cast all crushed their roles. It is evident that all the little details (hair, makeup, wardrobe, sets, props, cars, camera work, extras etc) are done by professionals that make this show look incredible. Best show on tv. More episodes please!!!

Yup. Still going strong. Keep it up, Epix!!

Great season and show! One of my favorite. Too bad it's on Epix, which many people don't have.