Ghost in the Shell: SAC_2045: Season 1
(2020)
You might also like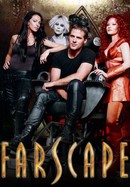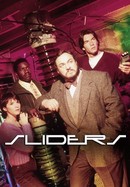 Rate And Review
Ghost in the Shell: SAC_2045: Season 1 Videos
Ghost in the Shell: SAC_2045: Season 1 Photos
News & Interviews for Ghost in the Shell: SAC_2045: Season 1
Audience Reviews for Ghost in the Shell: SAC_2045: Season 1
I am waiting for several years for the continuation of the show. I loved the first season and I am really looking forward to the second season.

This was an excellent addition to the GITS franchise and I can only imagine that the negative reviews is just the usual Rotten Tomatoes attempting to be a kingmaker nonsense. The site cannot be trusted to give accurate reviews so I recommend watching anything that tickles your fancy.

I watched and own every single ghost in the shell anime and I was quite dubious about this one. I really wanted to hate it but once you get passed your apprehension it is a really enjoyable addition to the franchise.

I think most of the reviewers on this need to take at least half a step back. This SOLID series did a terrific job of continuing the series without re-imagining it. I do reckon the first 8 episodes should have been wraped into a movie with a full 12 episodes after but understand the series was approved for 2 seasons off the bat and thats what they had to work with. Once the new paradigm of the GitS universe is established the episodes are 'near' identical in grit and depth as the original series (sadly the number of those episodes in this season are few). I would much prefer to see this series go to 5 or more seasons than have to endure even the opening episodes of any one of the sparkling peices of trash that have become so regular post paid streaming so drastically altered what is presented and available to viewers (even on free to air and paid cable). Top job, there better be more coming.

The plot was unbearably stupid. The concept of Sustainable Warfare is preposterous. Ignoring that, is the post-human story any better? Well, the fact that SW is so completely unrelated to that, it can be ignored, is problematic enough. But, no, when it comes to the reveal at the end. NO! It's embarrassing. I skipped the last episode. I mean, apparently it's a cliffhanger, and if THAT is gonna be a running plot... Apparently I'm supposed to buy the antagonist's...bleargh...motivations...but he clearly created the whole thing in his stupid, bobble head. And it was THAT that I waited eleven episodes for? SKIP THIS ABOMINATION. It was one dumb thing after another. DON'T WATCH THIS CRAP. The animation is what annoys most people. I thought everything but the faces was great. Of course, the faces are the most important part. Bobble-head, emotion free makes it easy to ignore the characters and focus on the...plot...oh... Because the heads did not show any emotion, I was able to enjoy the English dub. I find English dub and faces out of sinc usually. If I closed my eyes, and didn't really listen to what they were saying...which was unbearably stupid...then the dubbing actors were pretty good.

I was looking foward for S.A.C return but dissapointed with the plot so confussing till finish the last episode which is a cliffhanger. Can't wait for season 2 hoping it is better that season 1. The original S.A.C. series were classic and my favorite GITS series.

Unfortunately, the Netflix reboot of Ghost in the Shell is awful. It lacks the subtlety and depth of the other productions in the franchise. It's difficult to believe the same creators and actors were involved.

I love S.A.C_2045! Ghost in the Shell will always have a special place in my heart. It's one of my all time favorites especially the S.A.C 1st and 2nd gigs. So to have the fans of the Stand Alone Complex crap all over 2045 because of the animation isn't the same, is shallow. Hell for the English dub they have the original cast from S.A.C 1st and 2nd gig!

Look, if you loved this popcorn flick, good for you, but if you are new to the series, please start with another Ghost in the Shell movie or series. Other Ghost in the Shell have good and bad. But in this series, everything is mediocre. Plot: not the worst, but not half as smart as it thinks it is. I give it a pass. Dialogues: barf. They are so naive it sounds like a 12 years old wrote them. The original SAC was suitable for adults, while this is "action B-movie" level of dialogues. They manage do be sometimes as verbose as other series and yet say nothing. They make supposedly elite pros sound like teenagers, too... Batou sounds idiotic in this one. Come on. Animation: that's subjective but... god do I hate it. In terms of style, well, there's none whatsoever. In terms of technical quality, most 3D video games do better. Wonder if it's the same artist that did my daughter's cheap 'Spirit' cartoons If you want a mindless action flick, watch the 2017 movie. If you want verbose, smart science fiction, go select another Ghost in the Shell series.

CG is an artistic medium, just like drawing or even writing. The choices made to limit texture details in favor of a more "animated" (some call the look cartoon-y) look are artistic choices. I think it works just fine. I am grateful that not all CG look the same - that would just be boring. SO - I LIKE IT. LOOKING FORWARD TO THE NEXT SEASON.