Ghost Nation: Season 2
(2020 - 2021)
Where to watch
Buy from $1.99
Buy from $1.99
Buy from $1.99
You might also like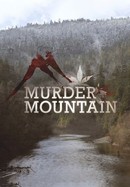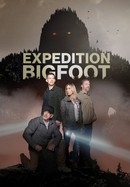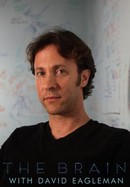 The Brain With David Eagleman
Rate And Review
Ghost Nation: Season 2 Photos
News & Interviews for Ghost Nation: Season 2
There are no critic reviews yet for Ghost Nation: Season 2. Keep checking Rotten Tomatoes for updates!
Audience Reviews for Ghost Nation: Season 2
How shows like this have a following confuse me. I gave this one a shot because it is some familiar names in the industry but it is worse than the shows with a cast I have never heard of. In the beginning this type of show was unique and new, fast forward 20 years where 85 similar shows are competing for a slice of the pie and you just have a homogenized, saturated industry that feels like every show is there for a paycheck and nothing more and how money is spent to pay those involved is beyond me as this is more boring than a documentary about plywood. I watched 3 episodes of this show to give is a fair analysis, the vastly recommended "witching tree", the halloween "reunion in hell" and the "murder at the asylum" each more painful to watch than the last. Let's start with the names of these episodes "reunion in hell" you would think by the name that this will be something scary and enticing, nope, the name is quite insulting to scary/suspenseful shows in that it is the same every episode, the guys driving out to a location, discussing it on the way quite blandly and intentional to appeal to the camera followed by the arrival at the location where they meet a local investigator and owner/operator of the location who already happen to believe in ghosts to begin with and ironically they are all very similar look/background (think comiccon meets witchcraft store). They then setup their "equipment" and film and investigate for a number of days, the excitement in between comes from spooky music and reenactments meant to draw in the watcher only to be disappointed by the lack of actual things going on. The investigators then walk around the place asking the most bland questions possible "would someone like to say hello" "is there an Anna here" followed by their shocked look at the sound of anything above a pindrop. At the end of each episode we are treated with the same presentation on the nature of the problem and realizing how much time we just invested without any decent conclusion or great evidence. Prepare a LARGE pot of coffee or energy drinks to stay awake if you brave this road this is scary and by that I mean rather pathetic and boring, save your time and let these shows end up where those they attempt to speak to are, buried and gone.

This show is straight up awful, I don't even know where to begin but I will try. This is a spin-off of the original show and team from the Ghost Hunters show with some long time members from that show. Apparently some of these cast members have 20 plus years experience but over the course of those years public speaking or human interaction must not have been in their focus criteria to improve upon. The show investigates a new location each week and we spend roughly 40 mins "investigating" which is team members walking around saying "is there someone that wants to say hello" or "we have a machine here you can talk to and speak to if you want" pretty much functions an 8 year old could do. Every time they "encounter" anything they are amazed and in awe as it is often exaggerated to solicit watcher response and usually the encounter is a sound or perhaps a 2 second audio clip where they guess what might have been said if anything. Apparently all of the ghosts speak English as well and the places they haunt happen to be owned or occupied by people who already believe in ghosts which helps the story along I suppose. Along the way we are "blessed" with over the top reenactments and voice-over narration that leads us to the "big" finale where the lead investigator repeats the same thing it did the previous week about how the haunting may just be residual but if there is any problem they will come back out. To increase ratings they have had special guest appearances by familiar names in the industry leading to episodes that were nothing greater than previous ones only more diluted and unfocused. Season 2 added a female investigator that from what I have seen so far is completely useless and confused as the few times she has set out to "investigate" with them the line of questioning has been the same bland questions anyone just starting in that "field" would ask except they are in an annoying monotone and when involved in a "deep" conversation with fellow "ghost hunters" you will hear the "mmm hmmm" and "yeah" responses which translates to "i'm in over my head please don't cancel me for the next season" I tried to like this show and gave it a few chances when it carried on to season 2 (I have no idea how) but it is just beyond awful and boring, if you took the amount of "action" in an actual episode you would get about 15 seconds at most but you are stuck there for an hour and apparently now have to pay for a new app to continue watching it. Save your time and money and pass on this one

Extremely boring. I think Gonzalves' voice and low energy, his soft spoken voice, is very bland and really puts me to sleep. It feels like the same crap over and over. There's not a lot of personality in this show. I can't stand the show because it feels low energy, sound effects don't put you on the edge of your seat like other ghost shows do. It does NOT hold my interest at all - there's no excitement, the horseplay from Gonzalves and Tango seems lame. Like, there's no personality. It's not funny or enjoyable. My favorite shows right now are Ghost Adventures and Destination Fear --- Amazing editing, sound effects, and content. They definitely have the formula down.