God Friended Me: Season 2
(2019 - 2020)
Where to watch
Buy from $1.99
Buy from $1.99
Buy from $1.99
You might also like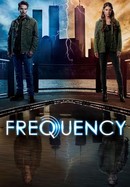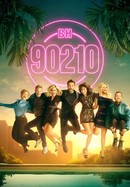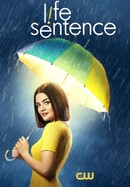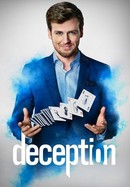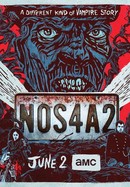 Rate And Review
God Friended Me: Season 2 Videos
God Friended Me: Season 2 Photos
News & Interviews for God Friended Me: Season 2
Audience Reviews for God Friended Me: Season 2
It's a feel-good, uplifting series with an awesome selection of cast members. Expecting more seasons!!!

This season concluded with a bang and created a sense of wonder in the viewer at the end. Every episode left the audience wanting more and eager for the next week's episode to come. While not actually answering the question of who ran the God account, it was left ultimately up to the person watching to decide if it was actually God or not.

There is no better show on TV. Why are you canceling the show. Every single time there is a show on that the people like you cancel. There are so many shows that are AWFUL. Killing shows, sex shows ugh.

They better kill that cancer bitch off! None of us that are dying of cancer, want to see some fake skipping through Cancer like its a fun adventure bullshit!!!

I highly recommend you watch God Friended Me as it is the best feel-good show of all time and an absolute roller-coaster of emotions. You'd be crazy not to watch this show.

I love this show so much. I love the cliff hangers

Es algo diferente. Muy original para lo que de ve hoy en día en las cadenas televisivas o por paga y más que nada interesante porque no es lo que piensa cuando lees el título sino que te muestra un lado diferente de lo que sería conocer a Dios o al menos lo que podrías hacer si tuvieras una guía.

I love this show!! It is uplifting and different than anything out there!! Kudos!! 🤗

Sometimes you watch a show like Game of Thrones because you want movie quality battles, political machinations, multiple season stretching plots, and extremely good acting. Sometimes you something like sports because you just DANNNNNNGGGGGGGG. Sometimes you just want to sit with your family and watch TV. Without having to worry about sex, unnecessary cursing, and political agendas. This show is about a group of young adults who try to help people and does nothing more and nothing less. It's good at what it tries to be.

The show is great, but it's very insulting to the Episcopal Church!! 1) Episcopal priests aren't called "Reverend;" they are called Father or Mother. Some women priests like to be called Pastor. 2) Anytime a group gets together (priests or laypeople), there is an opening prayer and a closing prayer. 3) No Episcopal Church would be called "Harlem" Episcopal. Episcopal Churches are always named after saints or holy rites (Grace, Holy Trinity or Holy Incarnation...) 4) A person who comes out as LGBTQI would never leave the EC! The EC is one of the most LGBTQI churches in the US. Why didn't the producers hire an Episcopal priest or deacon to learn more about the EC? I hope they do, otherwise I'm probably going to stop watching it.