Gomorrah: Season 2
(2016)
You might also like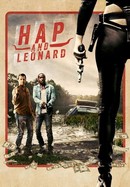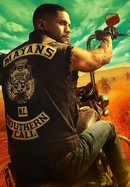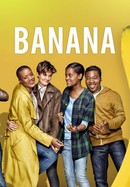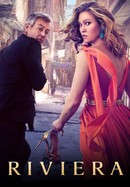 Rate And Review
Gomorrah: Season 2 Photos
News & Interviews for Gomorrah: Season 2
Audience Reviews for Gomorrah: Season 2
I've spent two months living in Rome trying to learn Italian, and spent a day in Naples and I thought to myself what a s*ithole Naples was. Back stateside, when I shared my story, a person told me about this series. The fact that it was in Italian was a huge plus. I was enthralled with this series from S1E1 !! Each episode is clever, unpredictable twists and turns in the plot, and thrilling. I've been won over a thousand times and recommend it to everyone. It will be a sad day when I finish S4E12 but looking forward to S5 in November !!

The poster up here makes no sense. Shows amazing. Great season throughout. More than enough kills for the blood lustful but gr8 writing as well. If this was an American show it'd be our new Breaking Bad.

Engrossing show, very original. It appears very messy by normal standards. There is no protagonist and all the characters are terrible. All the main characters are rotten irredeemable sociopaths. That being said making bad guys have redeeming qualities and having an anti-hero you actually root for, is really fake. This show seems gritty and very realistic. Gritty and dark compared to the romanticism of the American depiction of organized crime. This is far more like it. And I found myself horrified and yet addicted to the stories.

Excellent show, very well acted, well directed, watch it if you can, there are some sites that offer it with English subtitles.

A complete masterpiece. More people need to see this show. If it was in English America would be all over this. Give it a shot after 1 episode subtitles are fine. Has voice overs but eh.

Keep watching with subtitles. HBO has a dubbed version. Not as good an experience.

An extraordinary continuation of Season 1. Introduces one hell of a dynamite woman, Patrizia, actress Cristiana Dell'Anna, who takes no shit from anyone and simultaneously is white hot sexual and feminine. Would give anything to ask Saviano one question: did any member of the System actually order the murder of his own father, as Gennaro does of Pietro? Bravo to Marco D'Amore for delivering a totally contemptible character who destroys everything and everyone he comes near.

The plot and characters are fascinating. If you like crime/mafia type shows but are tired of the same old American mafia stuff, this is something you should watch.

Wow! Comorrah is not the Italian Mafia, but I would suspect that this is what it's like being in that line of work. Period

It continues the war between the families, truce and alliances, where no one can be trusted. It comes to a point where it seems there are three or four wars going on simultaneously. No one is safe. A character who starts to grow and get more space in the plot can be killed in the next episode. Even Game of Thrones has better job security. Again, there are no good guys. Even the main characters are flawed and cruel sometimes. And it is still a very good show.