Good Trouble: Season 1
(2019)
You might also like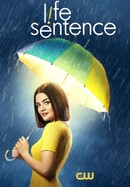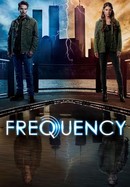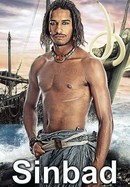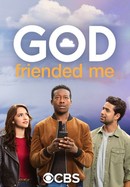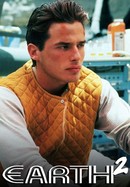 Rate And Review
Good Trouble: Season 1 Videos
Good Trouble: Season 1 Photos
News & Interviews for Good Trouble: Season 1
Audience Reviews for Good Trouble: Season 1
I have no complaints! I love the character developments and the real issues they touch on.

This show was good at first for season one but season two and three is all about politics and hating people that's white And making fun of Republicans and Trump I can't wait until every one of them regret doing this I will never watch the show ever in my life the fosters was good at first but I will never watch the show for sure they can stick it so bye bye-bye I hope you get canceled you are not fair to everybody you're just doing this for people that is liberals

It's a fun portrayal of millennial/Gen-Z big-city life, but a lack of likable characters and a heavy-handed focus on Maia Mitchell's character over her costar's leaves Good Trouble short of what it aspires.

This show is absolute garbage.

Not about making a great entertaining show. It's about pushing progressive drivel. My wife watches so that's the only reason I know about it.

I am in love, there are some issues that are like ok, overall I highly recommend it if you have seen the fosters which I loved as well, I binged watched it like 8 times, you never know what's going to happen and it keeps me on my toes

I like the characters and the sets look great. But it's kind of weird that ABC/Disney, one of the biggest corporations in the US, is pushing this man-hating, racially divisive agenda onto young people like its something they should aspire to. Do they really want "social justice" , or do they just want to divide and conquer like corporations have always done? Also the ep where the white guy spits on the black democrat mom is quite a bit of projection. I'm from one of the bluest cities in america, and here the only people who go around spitting on, beating up, and throwing piss on people are antifa liberals.

Just incredibly disappointed to see another TV show not about good TV but about pushing a political agenda onto the viewers. As well as insinuating everyone who isn't a liberal is a "bigot" (a word often used in the show)

Good trouble really needs to revolve more around Callie and Mariana. Show is about way toooooo many people, everyone gets about 5 minutes per episode, Show is more like a daytime soap then a night time drama.

Good Trouble is a spin off of Freeform's successful show, The Fosters, which follows the lives of Lena and Stef, a lesbian couple, and their children (a few of which are adopted). Good Trouble follows Callie and Mariana Foster (the two girls of the family's children) as they embark as new adults in present day Los Angeles. The series offers a diverse cast and tackles many serious issues that are taking place today. The show's perspective is mainly modern and politically sways mostly to the left. It is fair and graceful in it's presentation and offers plenty of comedic relief while dealing with serious topics. Overall, the show is well done, intriguing and will likely leave it's target audience feeling inspired.