You might also like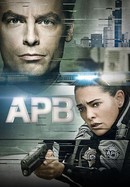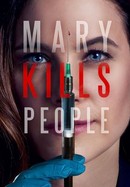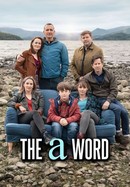 Rate And Review
Audience Reviews for Guilt: Season 1
I couldn't get past the first 45 minutes. Bleak, depressing, not one likable character. Inklings that it would get worse, gratuitous violence and senseless treachery to come. Sorry, no thank you, Masterpiece.

Delete Review. Wrongy posted here. I have watched Guilt 2019, not this one from 2016.

Clearly aping the Camera Style of the csi stuff, (and to be clear, I don't like those either) and mimicking the Feel of them too, this British drama tries too Hard to appeal to the Same demographic. Short pants? Cell phone? What British Copper uses THOSE Words? Only Yen Minutes in and I was struggling. We're way past this, aren't we? Both recentBritish period dramas and continental offerings of vastly more Sophistication and intrigue are out There. The Scandinavians must watch this stuff as comedies. I'd say it was easy fare. But if I'm watching a murder mystery, that's exactly What I don't want.

Typical of how America sees London. We don't have prison cells like they showed Grace locked in. Wish they would get simple facts correct. Apart from which it was compulsive viewing so many twists and turns. I didn't like the ending though. Unless it is leading to a 2nd series.

I've awarded a star to the cast in recognition of their amazing efforts to find some truth in the ridiculous plot and painfully creaky dialogue. The second star is for the DP and team. No guilt, no pleasure. Anything positive to say?... just glad that it kept the cast and crew in work.

Great cast, and really good narrative

I liked it! Such a pity they have cancelled the series.

I've only watched two episodes, and couldn't care less who killed Molly. The acting is painful (especially Bruno and the female prosecutor) - very stilted line-delivery.

It's a guilty pleasure in a manner of speaking The creators take a murder-mystery and use the Amanda Knox approach During a trip to London a young girl Grace finds her roommate Molly murdered and all the fingers point to her The show turns into a addictive, chilling story about this girl's involvement and wondering if she is guilty or not Other characters like Grace's sister, boyfriend, and attorney try their hardest to prove her innocence As the evidence builds up the number of suspects does too but it also means deadly consequences. Connections lead to money, sex, drugs, lies, betrayal, doing things against our own nature, and getting mixed up with powerful, dangerous individuals. Sexy, sly, brutal tv making for the young crowd. Cool plot twists and hip players.

Love it and hope it is renewed!