Series Info
Based on the graphic novel of the same name, Nick Sax is a corrupt, intoxicated, ex-cop turned hit man who is adrift in a twilight world of casual murder, soulless sex, and betrayal. After a hit goes wrong, Nick finds a bullet in his side, the cops and the mob on his tail, and a monstrous killer on the loose. But his world is about to be changed forever by a tiny, imaginary, blue-winged horse with a relentlessly positive attitude named Happy. On their journey, they must contend with a laundry list of enemies including angry mobsters, ex-mistresses, ex-wives, and one very bad Santa.
You might also like
The Haunting of Bly Manor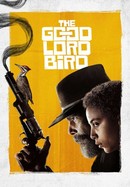 Seasons
News & Interviews for Happy!