Hightown: Season 1
(2020)
Where to watch
Buy
Free
Buy
You might also like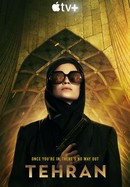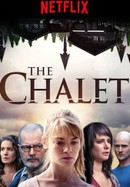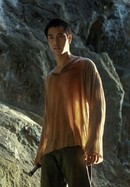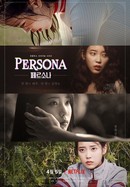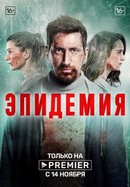 Rate And Review
Hightown: Season 1 Videos
Hightown: Season 1 Photos
News & Interviews for Hightown: Season 1
Audience Reviews for Hightown: Season 1
Shaun Taub is ama amazing. I freaking hate Tamar, she's a poison, everyone she comes in touch with get killed. Such a selfish horrible person.

Love it, great complex characters and extremely good acting and story, a must see!

Great show, writing and plot. The only issue I had with it are that the two main characters Jackie and ray are super unlikable. Definitely worth the watch though.

So far, so good. I can do without a few things but overall, it's worth the watch. I will say, the opening credits music is really stupid and doesn't match the tone of the show.

Hightown is a fast past drama that has been keeping me entertained and shocked by the level of messiness between the characters. I love seeing them lie, manipulate and kill there way out of any situation that defies them. There impulsiveness and passion really keeps the show moving forward quickly and your jaw dropping. Ready for a season 3!!

I'm still watching after the first 6 episodes of season 1. Some of the characters, especially the leads are convincing. The theme music, though, fuck that dopey pop crap.

The show was a nice fresh feel into the Crime Drama scene. Province town was a bit over done.

Wow, is everyone this messed up in Provincetown? Friends who could save your life are too stoned or drunk to show up, cops sleep with their informants, crime goes unpunished, and criminals on the mainland laughingly view the beachtown's drug dealers as soft and ripe for takeover. I guess we'll find out in season 2 which is perfectly set up by a season finale that left most every thing and one in the air. Good storytelling and terrific actors make these losers worth watching. But if you'd met any of them in real life, you'd be advised to walk away ASAP and count your blessings

This show is about 30% murder mystery, and 60% addiction drama (and 10% porn). James Badge Dale's character almost single-handedly ruined it for me. He's the most notorious stereotype of the last thirty years or so of TV: the "Boston Cop." He uses the same phony accent and cop slang ("Waddya' got fuh me," etc.), the same casual disregard for the Constitution or remotely realistic police procedure, the same ex-wife and backstory; he's basically the same swaggering, hostile, condescending, bully character that we the audience are supposed to think is charming and funny that you've seen everywhere from "Dexter" to "NYPD Blue." After three episodes, I decided to just skip past scenes he's in, but he's a major character--so I gave up on the show. The main character is a pretty hard not to hate at first--though she grows on you--but the substance abuse themes (which, again, the show spends more time on, at least in the first five episodes or so, than the murders) are much more authentic than the standard issue cop stereotype characters.
See Details