How I Met Your Mother: Season 2
(2006 - 2007)
SEASON: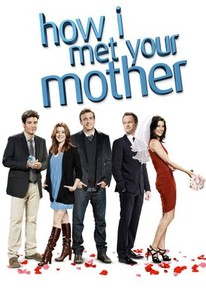 How I Met Your Mother: Season 2 Photos
Tv Season Info
In the sitcom's second series, Ted (Josh Radnor) and Robin (Cobie Smulders) become a couple after finally getting together at the end of Series 1. Meanwhile, a heartbroken Marshall (Jason Segel) struggles to move on after his breakup with Lily (Alyson Hannigan), who ended their engagement in order to pursue an art fellowship in San Francisco. In other events, new information about Robin's past comes to light, and Barney (Neil Patrick Harris) engages in a "slap bet"—a wager in which the winner gets to slap the loser in the face as hard as possible—with Marshall.
Cast
Audience Reviews for How I Met Your Mother: Season 2
HIMYM continues with a pleasant, pretty funny, and also pretty raunchy second season, with sweet moments and plenty of good jokes, although it still boasts a cast of terrible role models.

No sé, no me causó mucha gracia.

This show continues to pack in the hilarity and life lessons. A must watch.

Yet again One word wait for it....Legendary.

I enjoyed the season, just as much as the first. The only negative critria I might have, would be that they used a lot more melodrama for the storys, but it's still awesome. The characters get more attributes to them. Marshall = not only the 'Marshmallow', he struggles through the season a few times, especially at the beginning. On the other hand, we have Lily, who gets a lot more goofier. We learn more about Robin, she's afraid to show love, she has a fetish for weapons/shooting..... . We learned 'the origins of Barney' suits, women and stuff. And Ted, well Ted is still Ted, you know...... Damn, I never realized Ted was basically Ted the whole time, but doesn't matter he's still very likeable. He see all struggle and change, which fits perfect with their story. The acting of course is again amazing. 9,5/10, no question, still great.

Just about as strong as season one, but Cobie Smulders shows that she has the chops,; her character was even better this time around.

A substantial improvement over the first season; How I Met Your Mother's second season gave us character development for each character (remember, this is actually a sitcom), and delivered memorable after memorable episode. Perhaps the only issue would be the finale practically undoes everything the season was supposedly building towards.

Honestly one of the best seasons.