How I Met Your Mother: Season 3
(2007 - 2008)
SEASON: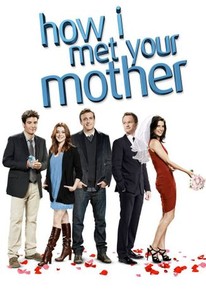 Rate And Review
How I Met Your Mother: Season 3 Photos
Tv Season Info
The sitcom's third series opens with Robin (Cobie Smulders) going to Argentina to help ease the sting of her breakup with Ted (Josh Radnor), and Ted begins seeing a new woman, a dermatologist named Stella (Sarah Chalke). Meanwhile, newlyweds Marshall (Jason Segel) and Lily (Alyson Hannigan) buy their first home together; and perpetually single Barney (Neil Patrick Harris) begins to have real feelings for one woman. Meanwhile, in 2030, Ted's future self (voiced by Bob Saget) begins to reveal tiny details about the titular mother. Memorable guest stars from the series include Enrique Iglesias, Mandy Moore and Britney Spears.
Audience Reviews for How I Met Your Mother: Season 3
The growth and development of the protagonists that led us to fall in love with them and their irony, making them common in our lives.

Definitely should watch this! Worth it!

One of the shows best seasons !!

Britney y Enrique, fue lo mejor de esta temporada, pero a pesar de eso no me gustó mucho

Defently a disapointing season, everything was about humor, we had no real storylines, the characters stayed the same (except Barney, but), a tone of boring new character, star apparences, that were just there, to have more TV-Quotes. But we had a big star shining in the whole season, Barney. The character was evoloving, he's BTW the funniest character. He has the important (means was a long-term story) storylines. The season was just based on humor, and had solid story, and Barney was basically the only relevant character. And again acting, chemistry and blah blah, was all great. 7,5/10, not really as good as the other two.

In my opinion, season 3 may have been the best one yet. I love the Ted/Stella plot line, and there were plenty of individual episode storylines that were such gems.

While shorter than the rest of them, the third season of How I Met Your Mother (or HIMYM for future references) still was able to deliver somewhat of an interesting story, with a no-doubt intrigue regarding the mystery of the titular mother - as well as developing new plot points that would no doubt become staples later down the road.

Best TV series i've ever watched!

One of my favorite seasons

This season finally shows character development for Ted and Robin beyond the romantic storyline. The best season in my opinion.