How I Met Your Mother: Season 7
(2011 - 2012)
Where to watch
Buy from $1.99
Subscription
Subscription
You might also like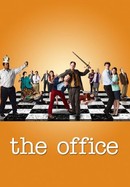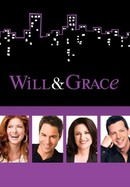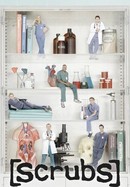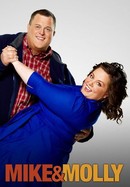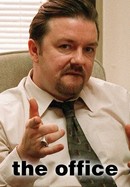 Rate And Review
How I Met Your Mother: Season 7 Photos
Audience Reviews for How I Met Your Mother: Season 7
Honestly the best Sitcom in this era!

It's okay, just another average sitcom.

A weaker season of HIMYM is still better than 99% of the stuff you can find out there, and I wouldn't even call this weak

The Barney's wedding arc comes to a surprise for some, The Barney and Robin relationship has countless twists and turns and their wedding reveal comes as a huge surprise especially after Barney proposing to Quinn. This season has awesome episodes like Disaster Averted, Tick Tick Tick and the magicians code

The show is still funny but the romantic writing hit a low this season which is quite detrimental.

A weak season to be honest.

How I Met Your Mother was the first sitcom I ever saw and let me tell you that I was very pleased with the comedy world I just found. Sure the laughing track is always strange and its legitimacy can be questioned, but with that aside this TV show got me instantaneously hooked. There are several aspects of it that make it great, and even after finishing it I find myself re-watching it from time to time, given how much of a good experience it is, How I Met Your Mother has several strengths that can be seen right from the start, the original story telling and concept, where we see the narrator telling his tail on the past tense and even there we are constantly seeing flash forward and flash back events placed and edited beautifully and I think this was what got viewers really interested to begin with. Of course after you are invested, you fall in love more easily with the characters, and in this case I fell for Lilly and Marshal's chemistry, Barney's ridiculous over the top player persona, Robin's charisma and of course Ted's story. Following the adventures and the relationship of these characters always made my day, it placed me in a good mood specially since a lot of the series is not only about love and friends but the ridiculous depictions that are of course far from real, that's where the comedy gold lies. Even though HIMYM has his dramatic a tear dropping moments, the ridiculous jokes and scenes a lot of them coming from Barney himself are amazing and they allow us to leave reality for a moment and just enjoy the experience. Fortunately I saw most of the show without any intervals of time, all the way to the 9th season which was the only one I had to wait weekly for the episodes, so even though there are a lot of critics about the quality of the show dropping I actually didn't feel it, I loved most season, on the 8th things get a little bit more serious and less ridiculous which made things a bit stranger, but even season 9th being completely different from the previous had its moments. And then we arrive at the infamous ending which for me can be classified as one of the worst finales for a TV show.... We are basically slapped in the face with brutal reality which goes completely out of tone for the entire show: - Barney's end is bad, you would hope that his arc with be complete with a good message that even the most broken individual can find redemption and love - Also, having a season dedicated to a wedding that ends in 15 minutes was also not a good plan, specially with all the build up made for Barney and Robin relationship - The fact that the mother is dead was a let down since we met her, she is Ted's perfect match and they did the hardest thing, they lived up to the expectation coming up with Tracey as an amazing character just to kill her off - I believe they were stubborn they had their mind fixed for this finale since the beginning and didn't want to change, even the greatest TV shows make big change decisions as they go, look at Breaking Bad creator who thought initially to kill of Jessie on the first season, and of course thought twice! - The fact that we keep circling back to Robin and Ted ending up with her, actually makes the TV show messed up, makes Robin kind of the villain to always push Ted back and its sad that for all those years he couldn't let go of her. We can all agree its a terrible ending that will leave a mark, nonetheless all the legendary moments that were given to us to re-watch over the years, still make me love this TV show!

♦️ If only Mr. Crankie were still around to rate this pile of. . . ♦️

An underrated season of season of the show. Things are beginning to wrap up, and with that the show begins to drastically change. Season 7 is really the last point in the show where things are normal, and it is just fun to watch. Simultaneously, you also feel the excitement of the mystery of the show still remaining. Things are not yet set in stone, and it lets you have fun imagining what may happen.

DEFINITELY WATCH THIS SHOW! THIS LEGEN - wait for it..... DARY!!!!