I Think You Should Leave With Tim Robinson: Season 2
(2021)
You might also like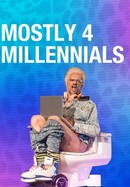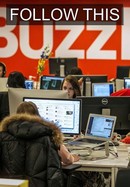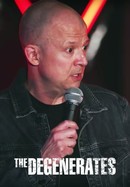 Rate And Review
I Think You Should Leave With Tim Robinson: Season 2 Videos
I Think You Should Leave With Tim Robinson: Season 2 Photos
News & Interviews for I Think You Should Leave With Tim Robinson: Season 2
Audience Reviews for I Think You Should Leave With Tim Robinson: Season 2
Completely outdoes the first season while maintaining what made the first so good/

And it was the night that the skeletons came The skeletons they came to life Bones are their money but so are the worms They pull your hair up ... BUT NOT OUT

He should have his own show on Comedy Central and it should be on every day.

I class this show with Monty Python's Flying Circus and Check it Out with Dr. Steven Brule. I laugh out loud watching this. I also find myself screaming "It's ok. He can hit!" randomly and frequently. This show, especially the second season, put me in tears on more than one occasion. Highly recommend if you're a fan of zany, off the wall, way from left field comedy.

This show made me laugh harder than I have in a long time. He has such a unique ability to made the most mundane events and scenarios hilarious.

The first season was amazing but jeez this is trash. Who laughs at this?

Watched the entire series, giggled once, yes, it's that good. I'm sure the socially hardwired generation will guffaw at the banality of the subject matter.

This is Eric Andre funny. The best compliment and insult I can pay this disaster.

I love this show. What I really love about the show is the extended awkwardness in the skits. It's almost like Tim is doing the skits and no one else is in on it.

Not sure why I found this so entertaining. I think there is something wrong with me.