Industry: Season 1
(2020)
You might also like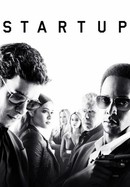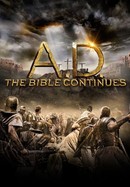 Rate And Review
Industry: Season 1 Videos
Industry: Season 1 Photos
News & Interviews for Industry: Season 1
Audience Reviews for Industry: Season 1
Promising setting, decent acting, but the writers are a bit off with what kind of things people can get away with in the industry.

started out quite good with a compelling cast and tension but it fizzles towards a dissatisfying end that leaves a lot completely unexamined. hope to see more of the actors in other things.

Basically soft porn with everyone doing drugs and some wokeness thrown in, a lazy take on the industry.

Good show, although there were way too many s_x scenes. I get it, it's HBO, but sometimes too much of a good thing is a bad thing. Good actors. Sometimes the writing was a little cheesy, but overall the writing was very well done. I look forward to season 2.

A group of college grads compete in the world of high stakes finance at a top investment bank in London. The strength to survive alters the line between friend, foe, and lover. The Protagonists (Harper, Yasmin, and Peter) all have a special place in my heart as beautifully flawed people. The sharp writing in Industry lives between the lines of dialogue, conflict, and coke which the Genius of this series shines. Some critics might say that the series is self-indulgent, wonderfully absurd, or simply a cliché of capital excess; however, this series speaks an un-alienable truth about the conflict of success.

Incepe si se termina prost dar are momente

Wonderful, captivating, suspenseful drama that put me right back into my intern and first year at work. Beautiful character development and tension built so high I just about lost it.

original, very enjoyable, a great soundtrack throughout. How realistic is it? probably not much but it does not matter, loved it.

A TV series about shallow people in a corrupt industry. What's worse, it tries to be edgy in cliché ways. There are better shows to watch.

Well...I'm watching it...and I guess more or less look forward to it the night it's on. But very few of the episodes have held my attention and I'm usually doing several other things when this is on. Partly because Industry has no "center." It doesn't really know what it is trying to say or show--or how the makers feel about it all, or how we are supposed to take this all in. I wouldn't say it's sloppy as much as slapdash and unwittingly disjointed (i.e., seeming not for effect). Everything is in a whirl, all the time, the overcrossing dialogue, patter, and people shouting to each other about buying and selling usually isn't particularly witty or trenchant--it's more just people talking at each other. Furthermore, and I realize this may be just be me--tho I'm not especially dim--literally 20 minutes at a time can zoom by and I have no idea what is going on or what anyone's talking about because it's around international markets, financial trading, global regulations and policies, BITDA, GAAP, EPS, free cash flow, total debt, cash equivalents, etc.). At times like that, I shrug because I've never deluded myself by thinking I care about that "Industry." Occasionally there are jokes about people like me--who they consider lame for being outside the Industry--for example: "What does your boyfriend do?" "He's in media." [PAUSE] "He's in---?" "Yes, media." Whereupon the 2 smirk at each other. There are times where you start to follow a storyline, a theme, possibly a societal statement, or a character's development, but then Industry seems to get bored with that--much as would the attention span of one of Industry's coked up characters--and flits onto something else. It seems like Industry is trying to make some point; but what that is isn't clear, and simply observing these people running around in half-baked personal and professional conundrums. The most gravitas of the show is its depiction of the toxic bro-culture of the Industry--which I do know to be spot-on accurate, my having been in Tech, which is the same--and Industry does a reasonable job with that, altho when there's an expose on what it was like to work for the company featured in the show, we never hear the complaints and the quote that is read indicates the young woman "exposing" the company admits she stayed there herself, but her own will and in some ways enjoyed it (or something). Right now, the pickings are slim for new content, so I'll watch the couple of remaining episodes--and not actually hate it and will continue being vaguely interested in what happens next. Too many more episodes and I would start to be concerned about my exposure to so many infinite varieties of self-hatred that I'd being exposed to in the form of pretty every single character on Industry--who are all drenched in self-loathing.