Insecure: Season 4
(2020)
Where to watch
Buy
Buy
Subscription
Buy
You might also like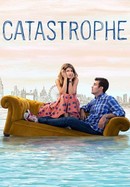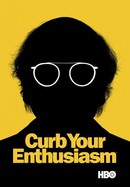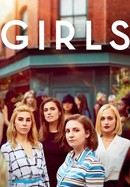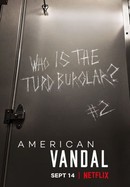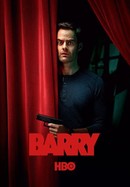 Rate And Review
Insecure: Season 4 Videos
Insecure: Season 4 Photos
News & Interviews for Insecure: Season 4
Audience Reviews for Insecure: Season 4
Some of the time jumps in Insecure in-between episodes (without being clear there was one) can be jarring, and there seem to be more of them as seasons go than there were in the beginning. However, you can sense Issa and the writers grow in confidence as they keep figuring out their voices and characters, and Season 4 delivers more of the unflinching, fair-minded depictions of conflict that sets it apart from almost any other contemporary drama series.

after a long hiatus Issa Rae and co. are back for another season of 'Insecure' Issa this time around is focusing on herself, she plans to put together a block party which is 4 months away, Molly is back in the dating game and starts to develop feelings for Andrew, Tiffany is expecting, and to top it all off Condola her co-worker is dating her ex Lawrence Issa has a new slew of obstacles to face along with everyone else, with this block party on particular she wants to show a great level of black excellence to the community She still has that wonderful sass and comedic energy though Molly wants a guy who's open and real yet maybe she's only focusing on the negatives too much, maybe secretly inside she's miserable and believes Issa only uses people for her own benefit Lawrence and Condola have yet to cement their relationship but have to choose what they really want out of it Lawrence might also have some personal baggage he may have been keeping to himself which could explain why he and Issa parted ways Tiffany seems alright but is actually struggling on the inside Issa here has to choose her own happiness and feels that she shouldn't have to apologize every time something goes wrong None of us are perfect, we have to surround ourselves with stuff that makes us happy and cut out the bad, we all grow up in many unexpected ways, it's best not to revert back to old habits, even parents have a hard time adjusting to their freedom/duties 'Insecure' has done a great job showing Issa and the rest of her friends grow through the many strains of modern love, friendships, and relationships Lots of drama but lots of laughs to go with too Issa Rae continues to demonstrate her unique talent for living the typical black female experience in America Of course anybody can identify with her many insecurities since they're inescapable The show looks great and feels great with many of the characters friendships often imploding on themselves but on each other, too Here's hoping the 5th and final season can tie a nice bow around all the challenges she's gone through and see if they were worth it

It just keeps getting better each season... Not even my genre of choice, but I'm hooked

I've seen every episode of this series and this season was a bit uneventful. Other than the episode where Molly goes on vacation and of course the season finale, it wasn't as good as other seasons. Basically the entire season was Issa and Molly fighting, and Molly and her boyfriend fighting.

Still smart, maybe a little too fast

Another show to add what I believe to be the Golden age of TV. I'm emotionally invested in these characters

Another excellent season.

Another insightful, wry and timely season for Insecure, that really sees all the characters growing more palpable, and the scripts more bountiful.

This season so far has been pretty great! Although, I'm soooo tired of Molly's crazy Azz character. Blah, and this most recent episode 7..a whole episode with nothing but Molly..nooo, I would like to challenge the writers..okay we get it, if no one else is "Insecure" on this show, it's Molly, but can we please help her work through some of her insecurities and make her less of a bitch..that would be awesome!😁

This season is AMAZING! I think a lot of people that aren't ready for growth in their lives will kind of hate on this season because the relationships that we have grown to love are shifting drastically and forcing fans that relate to the core characters to grow with their favs or get left behind. I like the trajectory so far because it is dealing with the reality of adulthood and the fact that not everyone is meant to stay in your life forever. Some people are meant to get you to a certain point in n your life, and then it is up to you to choose how you want to live. In terms of style and production design, the show is blooming and stretching the conventions that we've grown accustom to as fans. I love how those aspects connect with the theme of the season. Can't wait to see how the show wraps up this season!
See Details