Inside Amy Schumer: Season 4
(2016)
You might also like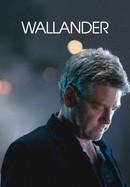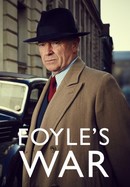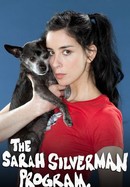 The Sarah Silverman Program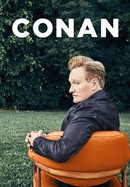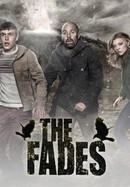 Rate And Review
Inside Amy Schumer: Season 4 Photos
News & Interviews for Inside Amy Schumer: Season 4
Audience Reviews for Inside Amy Schumer: Season 4
Quit comedy. You're not funny!

I'm sorry, wasn't it supposed to be a comedy? Never felt like it. I would love to look in the eyes of a person who thought that investing in this would e a good idea

I did try to watch, it's just that she's not funny.

Another left extremist with no talent, Amy fails in both appearance and credibility

What made Amy Schumer's show so appealing when it started were her fresh and clever perspectives on feminism, femininity, and modern society's attitudes toward women. Amy cast herself as someone our culture finds relatively overweight and unattractive compared to other female celebrities; an outsider able to skewer our collective notions of what women should and should not be while being both likable and relatable. Season 4 finds Amy fresh off a hit movie, her own exposure growing daily, and trying to come to grips with presenting the humorous aspects of how her life is changing. So far the new stories presented by Hollywood insider Amy aren't that funny and she too often falls back on female anatomy jokes that fail to deliver the same level of transgressive humor she seemed to be able to roll out at will. While I think what is happening to Amy is more akin to the direction Eddie Murphy's career took (supremely talented and funny person that began choosing bad material) as opposed to the fate that befell Chevy Chase (a seemingly talented person who just seemed to cease being funny), I think Amy is savvy enough to read the tea leaves and get back to using her unique insight in ways that will make us all consistently laugh again.

Not funny anymore. Honestly, some of it is just offensive to women. For example a female president can do her job on her period? How is that feminist or funny?

Horrible compared to the first 3 seasons.

It really is remarkable how steep a cliff a "groundbreaking" show can swan dive off when they finally have to be original. It's been unequivocally proven that the starlet is a hack joke thief and sketches have been reproduced nearly line-for-line and shot-by-shot. Now they have to come up with legitimately unique premises.. and wow.. it STINKS. I can't wait to see her polygraph test episode that she promised to prove that she's never lifted things exactly from other comedians. She's so brave. And by brave I mean just awful. Please go away.

There are a lot of "parallel thinking" happenings in this show. Whatever's seemingly original fails to communicate any distinguishable message.

It's still very, very funny, but not MUST WATCH hilarious. Perhaps the celebrity backlash agsint her is affecting other people's opinions, but when I watch this show I still feel all fuzzy and happy.