Intelligence: Season 1
(2014)
You might also like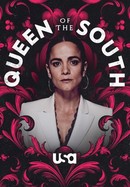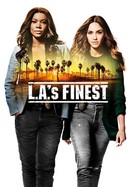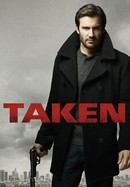 Rate And Review
Intelligence: Season 1 Photos
Audience Reviews for Intelligence: Season 1
Excessive and unnecessary violence.

It's as if they remade the Trailer Park Boys, but as a drama. It's not good, at all.

There were two reasons why "Intelligence" caught my eye: First, I was a fan of lead actor Josh Holloway on LOST. Second, I was intrigued by the concept of a man being "plugged in" to the Internet at all times. However, while the acting on "Intelligence" is quite solid and the underlying concept is indeed interesting, the show is set up to be little more than a case-of-the-week action slugfest. For the basic premise, "Intelligence" revolves around "Project Clockwork" of the American future's Cyber-Terrorism center. Gabriel (Holloway) has had a chip implanted in his brain that allows him to be connected to the information grid at all times. An unforeseen aspect of the experiment, however, is that Gabriel is also able to extrapolate on the data, making him a useful tool at crime scenes. Created by Dr. Cassidy (John Billingsley), overseen by Lillian Strand (Marge Helgenberger), and partnered with Riley Neal (Meghan Ory), Gabriel is called upon each week to help solve another seemingly impossibly, usually politically-oriented case. To be frank, I am not a huge fan of "case of the week" shows. Basically, I have become spoiled by the storytelling conventions of shows like "LOST", "Homeland", and "Mad Men", for example, where plots and characters are continued for episodes or seasons. "Intelligence" is not that type of show. Besides its "Pilot" and maybe a little bit into the second episode, it becomes little more than a new case for Gabriel and Riley to solve each week. Some viewers are perfectly fine with that type of storytelling, but I tend to get antsy (the only week-by-week show that could ever hold my interest was "The X-Files"). Another part of the problem is that the show's advertising on CBS was very misleading. While watching the trailers and viewing other promotional materials, it looked like a show about a guy trying to find his missing wife (and using the chip in his head to do it). Well, that plot line was essentially dropped (though perhaps not for good) after the second episode, with all the rest (at least to episode 7 after which I stopped watching) focusing on a "plot of the week". Thus, I made the decision to drop "Intelligence" from my weekly viewing slate. Though Holloway is superb as the leading man (in fact, I wish them would let him emote even more, but too often he's just quipping tough and running around) and the "Internet brain chip" concept is enticing, there just isn't enough here to sustain my interest week-to-week.

Josh Holloway has such a screen presence and easy charisma that it's a shame the rest of his show couldn't match his talent. After a great start it slowly fell into the same old lame US government conspiracy theories and patriotism guff. The characters just weren't that interesting and although I appreciate a strong female character like Riley, she increasingly acted like Gabriel's nanny and the deep connection between them just wasn't believable. And I'm sure that if I'd kept a tally from the start they would have said "Gabriel" at least a 100 times, which soon got super annoying.

Great concept, well acted original story. Josh Holloway and Meghan Ory play off each other great. Absolutely deserves a season 2. Shame on you CBS

I can't believe that they are not bringing it back for a second series. So sad. Great characters!

This could have been a great show, especially with Josh Holloway in the cast, but the science and technology were dealt with in such a lame way most of the time that it became embarrassingly painful to watch. Gabriel can get into any system, anywhere in the world, with no security concerns. The chip can do things designers never anticipated. It might as well be a magic wand.

Great idea, awkward execution. Needs improvement, but has the potential to be a great series if renewed for a second season. Sometimes the episodes are a bit rushed, predictable, and cliche. However, there is always lots of action and the actors are wonderful. Definitely hoping for a season two.

Horrible writing. Actually downright stupid. Good premise, bad follow through.

This was a great show. It puts itself above most CBS crime shows with better visuals and premise, but yet falls short of most of them with a little weaker of screenwriting, execution, and is clearly a more/less advanced version of NBC's superior show Chuck. But it's led by a great performance from Holloway, and hopefully gets a second season to improve upon its flaws in this season.