SEASON: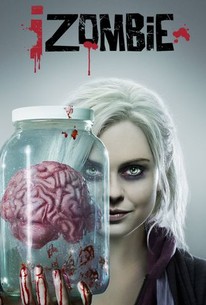 Rate And Review
Tv Season Info
Seattle medical resident Olivia "Liv" Moore (Rose McIver) becomes a zombie and loses her ambition until she begins working in the city morgue where she eats victims' brains for sustenance that also help her maintain her humanity in the first season of this sci-fi crime drama, based on the DC Comics series of the same name. Liv soon learns that her new diet enables her to experience a victim's memories that can be used to help solve the person's murder. She lets her boss, medical examiner Ravi Chakrabarti (Rahul Kohli) in on her secret, and together they embark on crime-solving missions. Complicating matters further is a former drug dealer (David Anders) turned zombie who is murdering homeless people for their brains in order to sell them to fellow zombies. Robert Buckley and Malcolm Goodwin also star.
News & Interviews for iZombie: Season 1
Audience Reviews for iZombie: Season 1
I really enjoyed this fresh take on an old genre!! Would recommend 10/10, wheather you are a Zombie lover, or just want to watch a good series, I think this show will satisfy!!

Original and hilarious! Love it

The premise is clever, the lead is a cutie pie, but the social commentary made me cringe. "being girly" is talking about boys. Or the unrealistic takes on female sexuality suggesting that it's a mirror of hetero male sexuality. There were times I whispered...."Stooooooop".

It's cast is strong and the star is hilarious and award worthy. The clever set up leads to a great show.

I super love the show, the concept, the actors and all. ❤️

I loved the mixture of drama, zombies, comedy, and more zombies!

Terrific premise; fun and witty.

Very enjoyable, brings a whole new twist to the zombie genre.

I just watched the 1st episode and I'm hooked.